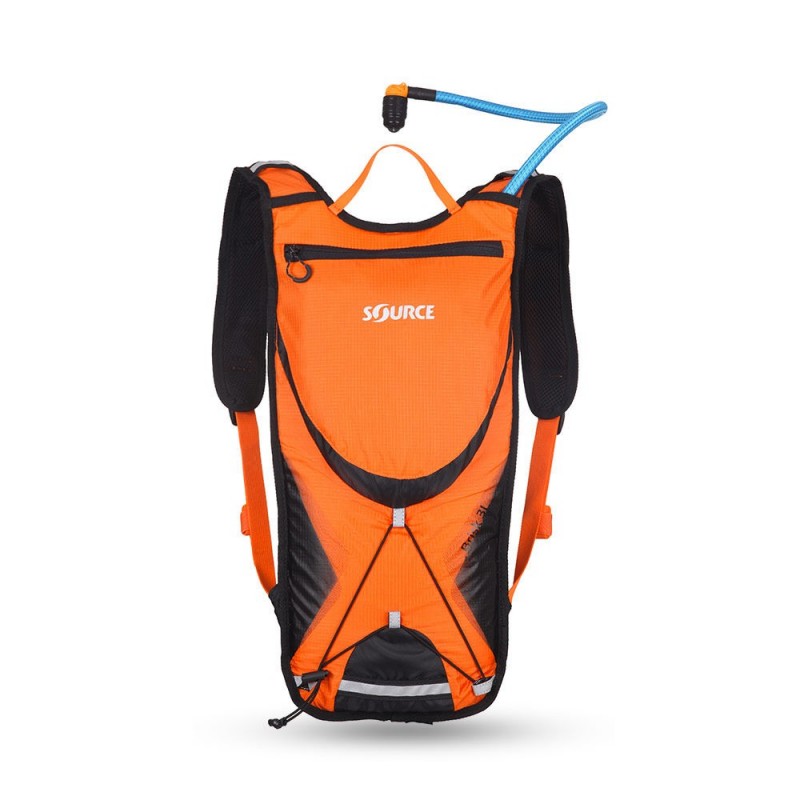 We are now shipping to all ALL ZONES across India. Further, NO DELIVERY is permitted in CONTAINMENT ZONES as of now.
Source Brisk 3L Hydration Pack
Super low-profile and lightweight solution. Choose 3L Hydration System to better fit you size and your needs. Flat outside pocket allows storage of essentials needed on the trail.
Brisk Lightweight and Low-Profile Hydration Pack
3L / 100oz
A low-profile and lightweight solution for when you need to carry mainly water.
Brisk Hydration Pack Features
Padded shoulder straps
Valve Docking station
Lightweight buckles
Essentials compartment
Insulated hydration compartment
Carrying handle
SOURCE Hydration Features:
Widepac™ hydration system (Bladder)
Helix™ bite valve - Comfortable valve with safety shutoff mode
Co-Ex tube
Triple layer taste and odor free film
Glass Like™ Film Technology
Grunge-Guard™ Technology
Taste Free™ System
Easy Care & Low Maintenance
About Hydration Systems
The hydration system is a must have biking accessories for longer rides or a sport which requires intensive efforts. A good hydration system is easier to maintain, easier to fill and empty, easier to carry without much hassle, carry ample amount of water(2 or 3L) and provide a hands-free convenient valve to drink from. Some hydration systems are pouched inside a bag which may or may not be reflective in nature(as you go up the price range), comes with pockets to carry spares and energy bars and money and other essential items. Hydration System allows outdoorsy to indulge in the game completely yet keeping his/her hydration needs fulfilled.
About SourceOutdoor
SOURCE is a groundbreaker in Hydration Systems and Sandals technology and is well known for tactical gear, hiking sandals, hydration and travel accessories for over 20 years. SOURCE (Shoresh in Hebrew) was founded in 1989 by Yoki Gill and Daniel Benoziliyo and now employs more than 200 workers. It has always been a groundbreaker in hydration and sandal technology and is well known in the Tactical Gear, hiking sandals, hydration and travel accessories categories worldwide for over 20 years, currently selling in more than 25 countries, including the United States, Canada, United Kingdom, France, Germany, Switzerland, Australia, South Africa and many more.
Source Brisk 3L Hydration Pack