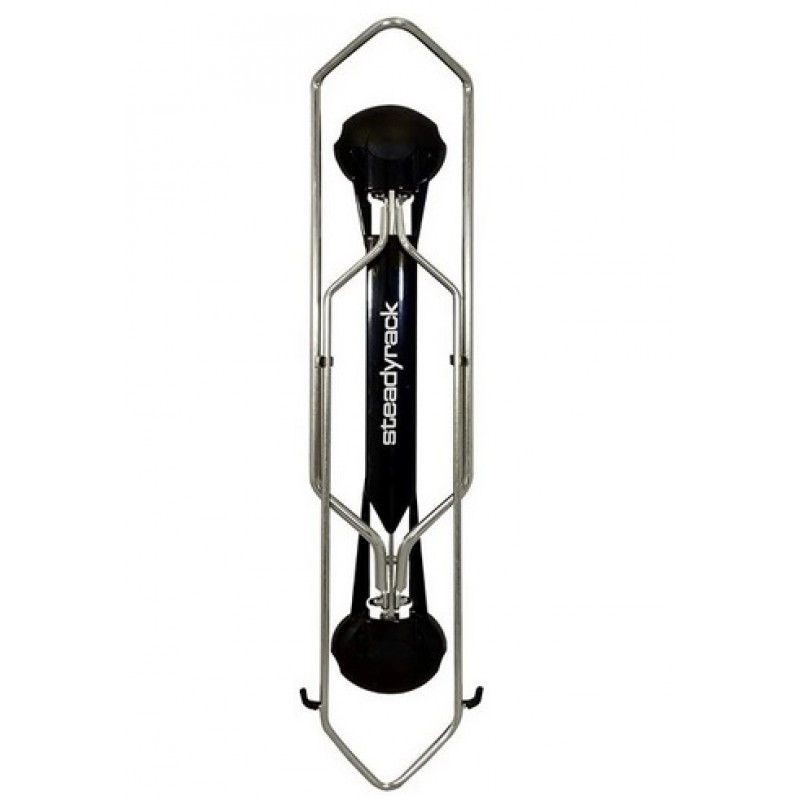 We are now shipping to all ALL ZONES across India. Further, NO DELIVERY is permitted in CONTAINMENT ZONES as of now.
About Steadyrack MTB Rack For Bikes

Our Mountain Bike (MTB) Rack is designed with larger and stronger folding arms to handle both regular MTB tyre sizes as well as plus size tyres. In fact our MTB rack is also suitable for any bike with larger tyre sizes and including E-Bikes and heavy bikes up to 35kg.
If you have different brands and models of bike no need to worry about the frame geometry or size, as long as have round front wheels they will fit our racks.
Like all of our racks, you can swivel or pivot your bike side to side almost 180 degrees and it folds flat when not in use for maximum storage and space efficiency and our MTB Racks can be mounted on any wall or vertical surface.
Not suitable for bikes with permanent or fixed front fenders
Specificataions
Maximum Tyre Width: 2.1" - 2.8"
Recommended Wheel Diameter (inc tyre): 20" - 29"
Bike Style: Mountain Bikes
Bikes With Fenders: No
Bikes Without Fenders: Yes
Maximum Recommended Weight: 35kg
About Steadyrack
Steadyrack revolutionises bike storage and parking. Steadyrack's innovative patented design has revolutionised bike storage. Their racks save more space whilst allowing users to easily load and unload their bikes, addressing the two most challenging issues when sourcing a suitable bike rack. In addition, their unique design cradles and protects bikes from damage and from damaging other bikes, cars or anyone in the vicinity without sacrificing functionality.
Steadyrack MTB Rack For Bikes