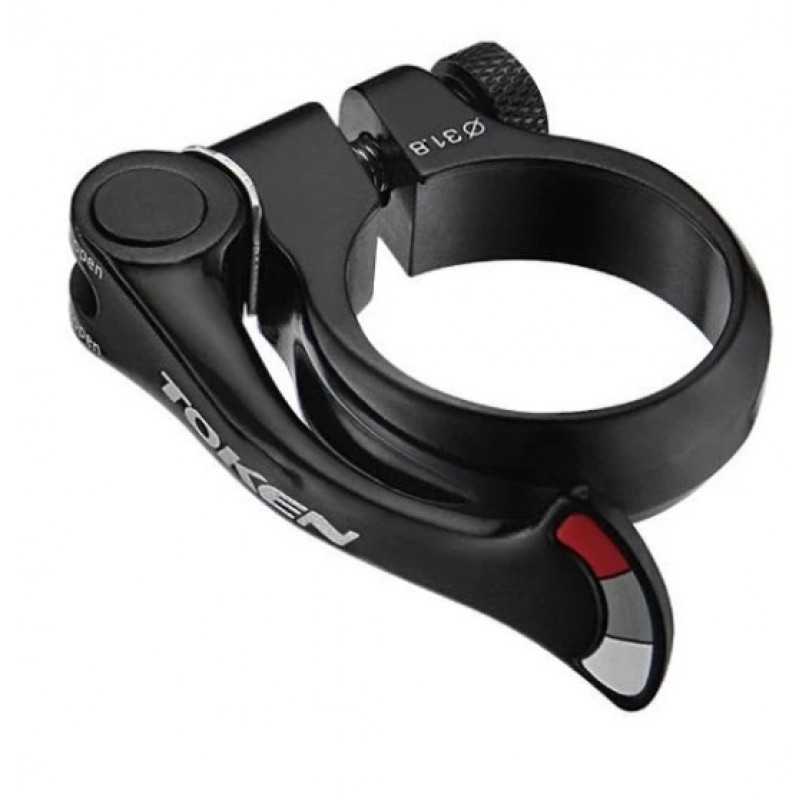 About Token ACL1685 Shark Tail Seat Clamp Black (34.9MM)
If you often need to adjust your seat then you'll appreciate the Shark Tail seatpost clamp's high clamping force and ergonomic design. By using forged aluminium, we are able to make the Shark Tail both strong and light. The lever is modelled after our Shark Tail skewers so it's easy to open and close.
Unlike the skewers, the seatpost clamp has a slight curve to the lever so it stays out of the way and doesn't get caught on your shorts, or anything else, while riding. The end of the lever flares out so it's easier to grab when you want to adjust your saddle and you can easily do it even if you're wearing gloves.
Specifications:
Material: Aluminium
Weight : 31.5 g
Color : Black
Product Code : TK1685
About Token Brand
Token was founded in Taichung Taiwan in 2002 by James Chang, but it started many years before that. James' Mechanical Engineering background saw him involved with some of the largest cycling brands known to us today. Here he built up an extensive knowledge base and skill set about the production of bicycle parts and compilation of completed bikes. James' 27 years of experience working closely with the leaders in the cycling industry showed him that precision is key to making products that enhance and benefit the rider. This experience gave him the confidence to start his own brand that stood for what he believed in: Passion, Innovation and Craftsmanship.
Token ACL1685 Shark Tail Seat Clamp Black (34.9MM)