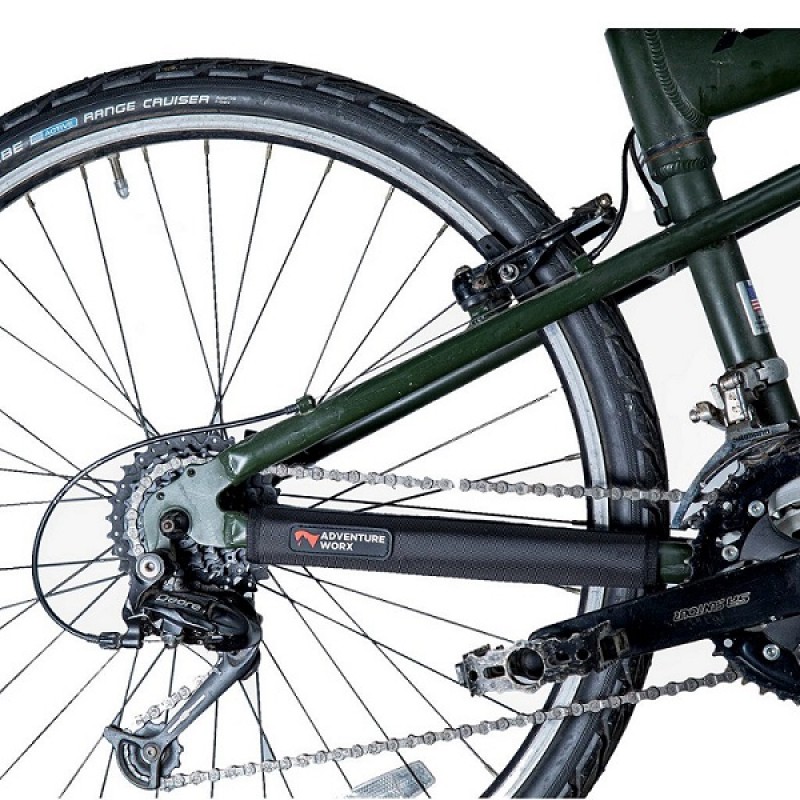 About Adventure Worx Chain Stay Protector Black
Protects the chain from stamping
Features
Sturdy chain stay protector made from high density polyester material.
Easy fixing with velcro fixtures.
Made with tough polyester fabric with water resistance properties and for long durable life.
Benefits
PROTECTION : 5
WEIGHT : 4
RAIN PROOF : 4
Specifications
Best use : Bike Commuting
Gear Capacity : NA
Water resistance : Yes
Materials : Polyester
Dimensions (Inches) : L 8.6 X W 5
Weight : 35 gms
Wash Care
Place in mesh bag for machine wash.
Use mild detergent and lukewarm water.
For hand wash – use soft brush and mild soap.
do not scrub too hard.
Drip dry in the shade.
Do not use petrol/acetate/alcohol solutions.

About Adventure Worx Brand
As a team of explorers ourselves, we make sure our products exceed our expectations before they exceed yours. The thrill of adventure runs in our blood and our endeavour is to make every adventure safe, enjoyable and memorable for everyone. It's a philosophy on which we've built our roadmap. We design, manufacture and sell a range of sporting gear for mountain sports, cycling & running.
Adventure Worx Chain Stay Protector Black