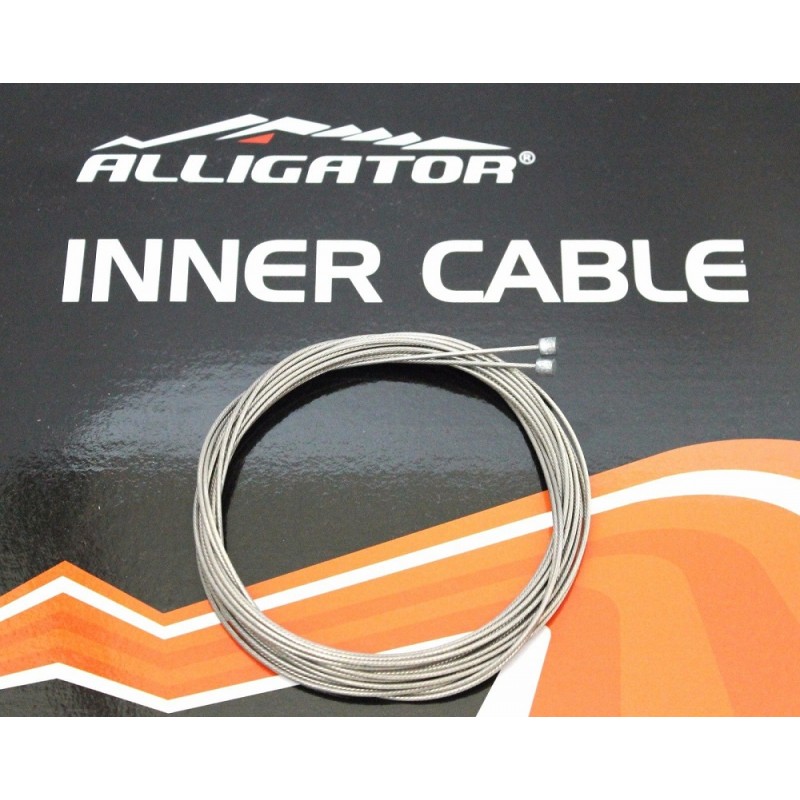 Alligator Bicycle Brake Inner Cable Basic, LY-BRG17UB
Alligator bicycle brake inner cable made up of 19-strand galvanized steel.
Specification :
Item No :

- LY-BRG17UB

Material :

19-strand Galvanized steel

Compatibility :

MTB/ Shimano & Sram Road

Diameter :

1.6mm

Length :

1700mm

Quantity :

1Pc/Card
About Alligator Brand

Alligator cables are one of the world's premier manufacturers and designers of bicycle cables. They started in Taiwan in 1976 and continue to be dedicated in improving both the performance and enjoyment of riding for cyclists.
Alligator Bicycle Brake Inner Cable Basic, LY-BRG17UB