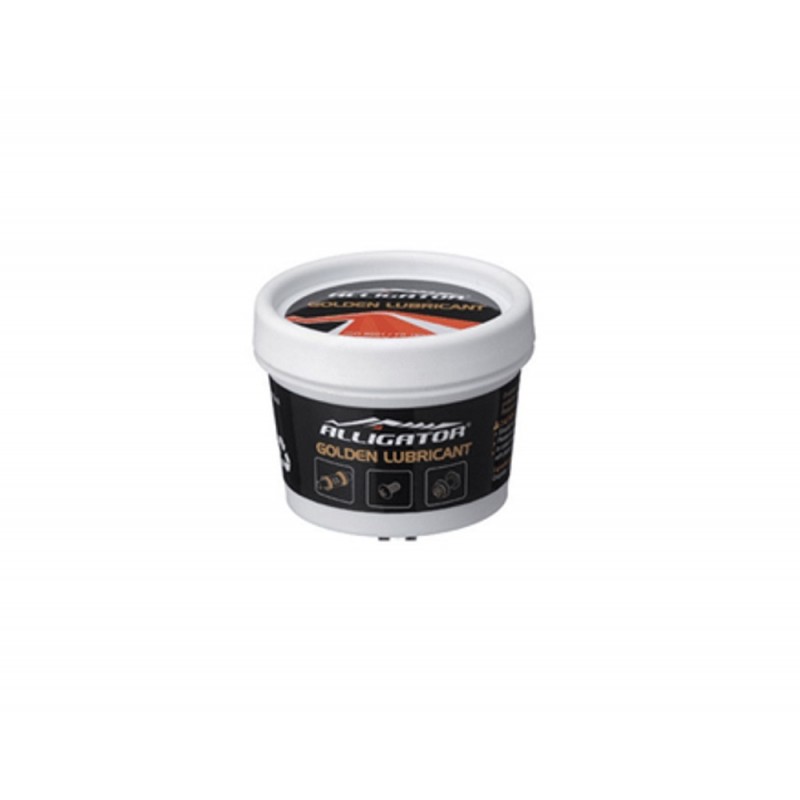 Alligator Golden Bike Lubricant 80ml, HK-LLU05
Antirust, easy disassembly.
Golden lubricant provides excellent lubricity with anti-jammed function. It could widely be applied in various kinds of bicycle components. It's excellent lubrication and its function of antirust offer the best disassembly.
It's a superior sealant which protects components from dust and water. It also reduces squeaks and damages which caused by friction.
Item No: HK-LLU05
Description: Use on B.B., Hub, Screw
Quantity: 80ml
Alligator Golden Bike Lubricant 80ml, HK-LLU05