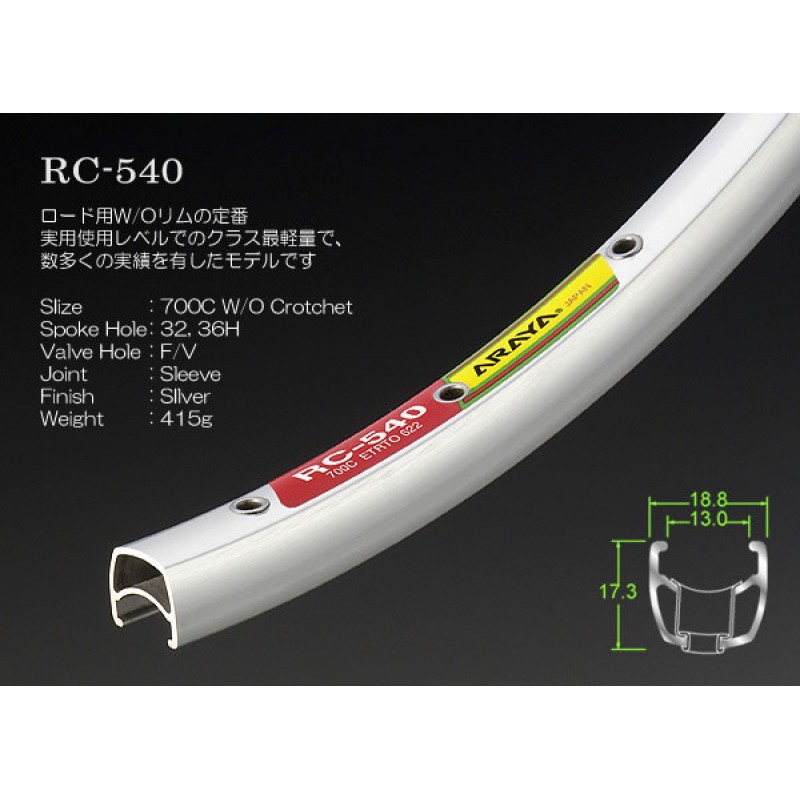 We are now shipping to all ALL ZONES across India. Further, NO DELIVERY is permitted in CONTAINMENT ZONES as of now.
About Araya Rim Rc-540 700c Silver Fv 32h
Size: 700C W/O Crotchet (ERD 602)
Spoke Hole: 32H, 36H
Valve Hole: F/V
Joint: Sleeve
Finish: Silver
Weight : 415g
About Araya Brand
Araya Industrial has over a century of experience making bicycle rims. Their first rims were formed out of wood. Since then Araya has engineered rims using aluminum, titanium, carbon fiber, magnesium, and stainless steel. They were most popular in the USA back in the 70's and 80's where they could be found on many higher quality road, MTB and BMX bikes. They left the USA and European in the late 80's. In Japan however, they continued to make rims and even produce their own line of Araya-branded bicycles. They've also branched out into other metal fabrication and manufacture heavy industrial equipment.
Araya Rim Rc-540 700c Silver Fv 32h