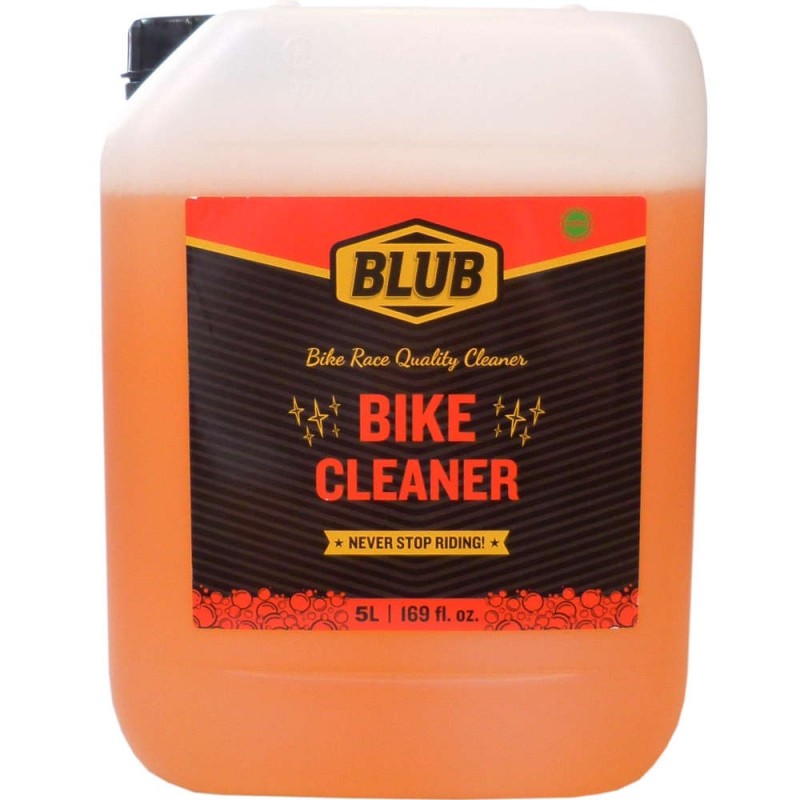 About Blub Bike Cleaner 5L
Multi-purpose shampoo for general cleaning of the bicycle, helmet or slippers. Very effective against dust, mud or dirt on the road. Enhances shine and leaves no marks.Soapy, biodegradable formula with neutral PH; Respect the environment. Produces a large amount of foam, softens and removes dirt gently. It does not damage paint, plastics, rubber or components of your bicycle.
Specification
Volume : 5L
About Blub Brand
BLUB is a brand that offers a set of lubricants and sealants that allow you to pedal and keep your bike in perfect condition.Bicycle lovers. Professionals and enthusiasts of this sector. Enjoying each ride as if it were the last. We hate to rest.
Blub Bike Cleaner 5L