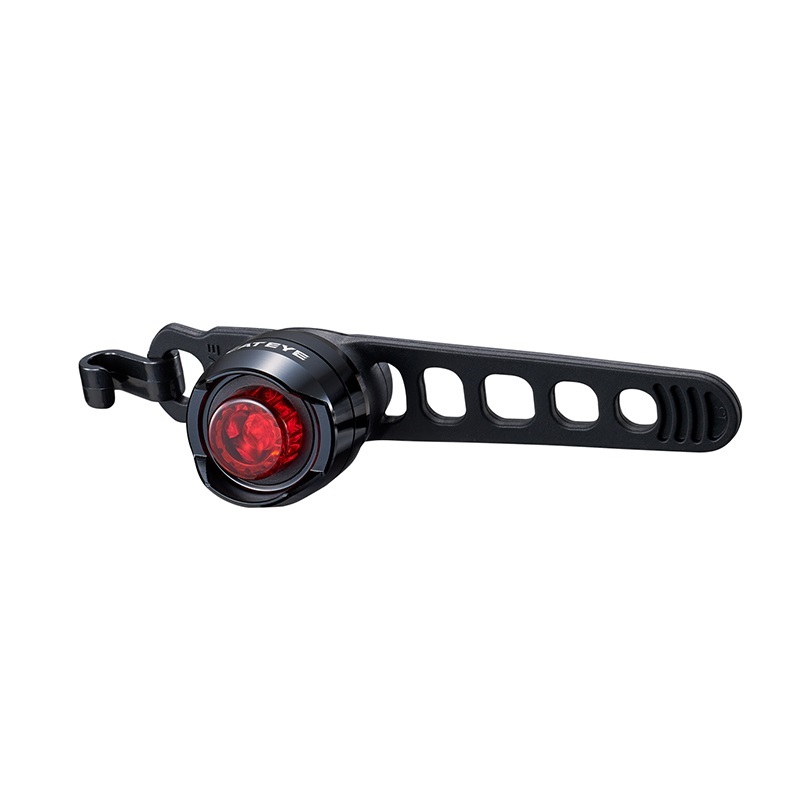 About Cateye ORB SL-LD160 Rechargeable Bicycle Safety Tail Light
Look no further than the ORB rear light. It's compact, lighweight and neat. With varying flashing modes, the ORB Rechargeable helps you to be seen out on the road.
Lens functions as push-button
USB rechargeable (Micro-USB cable included)
3 modes *Charging time: 3.5h
Robust aluminum body
Versatile rubber strap mount
Specifications :
Dimension : 27 x 27 mm
Weight : 25 grams (light unit and battery)
Light source : Red LED x1
Battery : Lithium Polymer rechargeable battery (70mA)
Runtime : Rapid flashing :approx 5 hrs
Slow flashing : approx 5 hrs
Constant : approx 2.5 hrs
Recharge time : approx 3.5 hrs (USB2.0)
Mount size : 22.0~32.0mm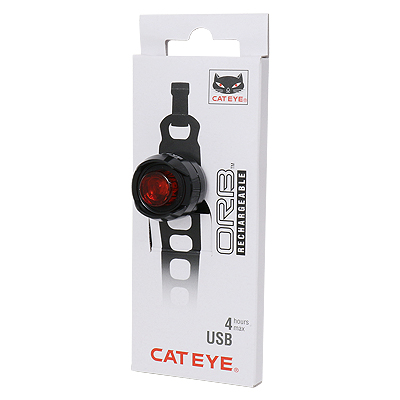 About Cateye Brand
Design, Manufacturing, Sales and Servicing of Bicycle Accessories Such as Cyclocomputers and Lights; Heart Rate Monitors; Pulse Meters; Altitude Meters; Reflectors for Bicycles, Automobiles, Motorcycles and Roads; E Mark Headlamps for Automobiles; Triangular Stop Signs for Automobiles, Security Equipment Such as Construction Lights, and Traffic Safety Equipment Such as Delineators; and Servicing of Health Equipment.
Cateye ORB SL-LD160 Rechargeable Bicycle Safety Tail Light