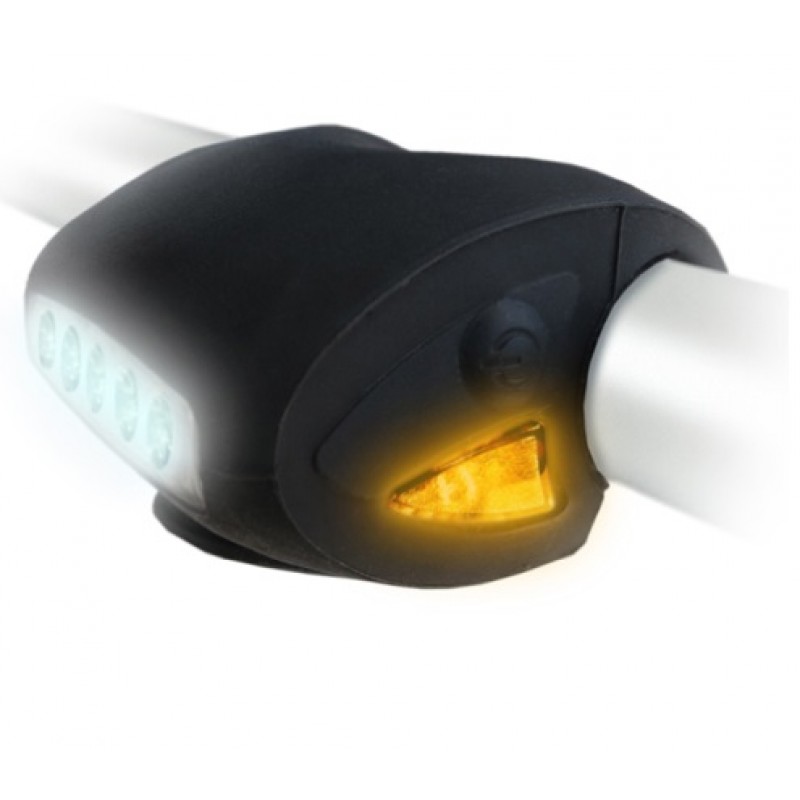 About Clean Motion Brutus Head Light Black
180 Lumens
Specification:
Head Light
Brutus Lights are silicone bodied and feature five forward or rear facing high power LEDs as well as two side facing safety lights giving each 180° of visibility.
Head Lights shine white light forward and amber light laterally. Available in white and black.
Tail Lights shine red light forward and red light laterally. Available in red and black.
Use (3) replaceable AAA batteries
Up to 50 hours battery life
Three modes: STEADY – BLINK – CHASE
About Clean Motion Brand
Clean Motion designs bicycle products with a riders needs in mind. Whether it's USB rechargeable bicycle lights, RhinoDillo tire liners with unstoppable flat tire protection, or Pelikan SMS seatbags with Silicone, rather than Velcro straps; we create new and better bicycle accessories that make your rides safe, healthy and fun. Brighter, Stronger, Smarter, Safer.
Clean Motion Brutus Head Light Black 180 Lumens