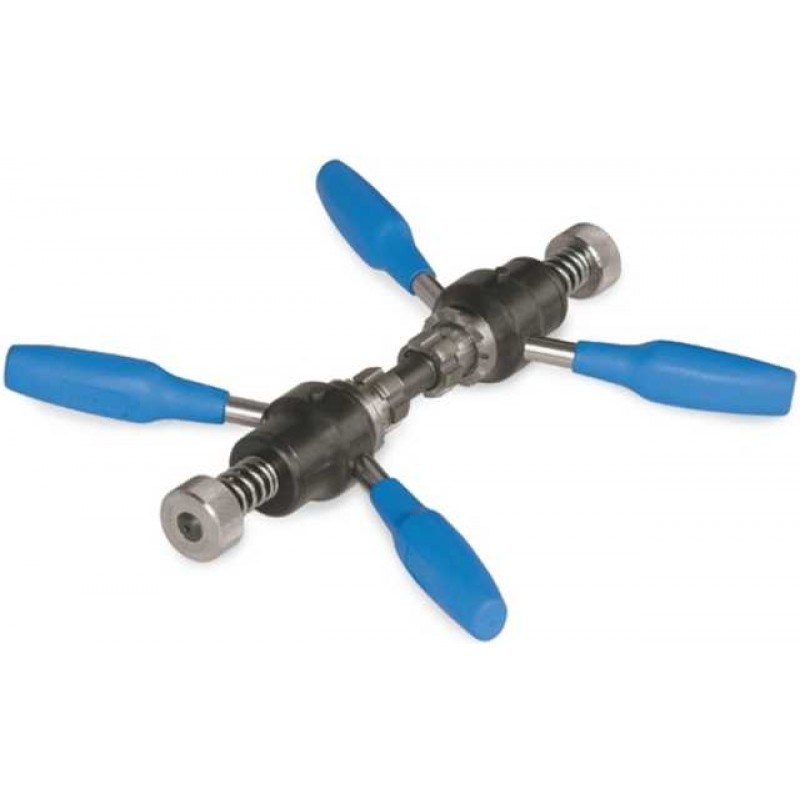 About Cyclus Cutting And Facing Tool For BSA
Description
Cyclus Tools Cutting & milling tool for BSA threads is a professional tool specifically designed for recutting work on the bottom bracket thread and for milling work on the bottom bracket shell.After you have recut the thread, the cutting tool is disengaged and the face milling tool is used. You don't need to re-clamp the tool, ensuring 100% face milling of the bottom bracket shell treads. especially developed for recutting threads and facing of the bottom bracket housing.It combines the two operations in one process so changing or modification of the tools isn't necessary.Accurate facing of bottom bracket faces means the shells will be 100% parallel to each other and square to the threads. This is very important for bottom brackets with outer cups e.g. Campagnolo Ultra Torque, Shimano Hollowtech II.
Benefits
Two machining processes in one tool change is not required exact guide ensures parallel faced shells.
Please note: Letters or marks applied to the tool always refer to the tool itself. I.e. if an "R" is applied to one side, then this is a classic thread with the direction of rotation to the right - clockwise. If an "L" is applied, the direction of rotation is to the left - counterclockwise.
It is not meant the application side with the bicycle, because there is no fixed reference system here!
What is Cycling Tool ?
Various Cycle tools have evolved over the years into specialized tools for working on a bicycle. Modern bicycle shops will stock a large number of tools for working on different bicycle parts. This work can be performed by a trained bicycle mechanic, or for simple tasks, by the bicycle owner.
About Cyclus Brand
Cyclus Tools produce affordable, high-quality professional bike tools. Cyclus Tools are based in Germany and their cycle tools are used by professionals and home mechanics worldwide. Cyclus Tools aim to offer bicycle tools at competitive prices with no compromises in quality, making them equally perfect for both home cycle mechanics and workshop professionals alike.
Cyclus Cutting And Facing Tool For BSA