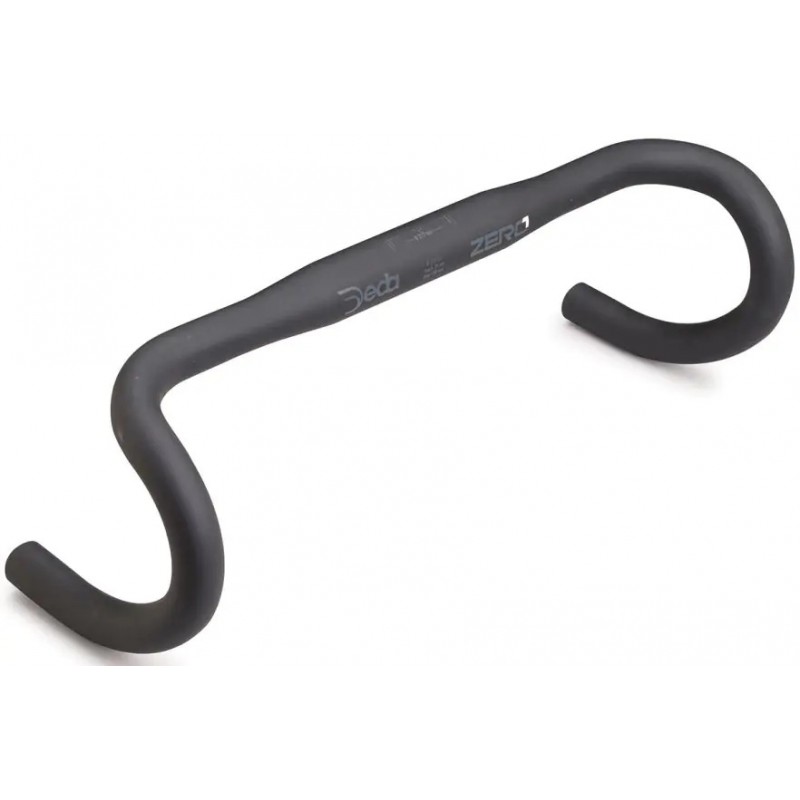 About Deda Elementi Zero1 Handlebar 44cm
Description
The Zero1 handlebar is the classic handlebar by definition, a modern RHM geometry combined with round top section. The handlebar is manufactured in light alloy 6061, double butted cold drawn. The handlebar comes in sizes from 38 to 46cm, measured from outside-to-outside as all Deda handlebars. The perfect combination with Zero1 stem. Available in BOB (black on black) finish.
Features
Shape : RHM Rapid Hand Movement
Material : Double butted Alloy 6061
Diameter : 31.7mm
Reach : 75mm
Drop : 130mm
Sizes : 38cm BOB : (DZ1BOB38) 40cm BOB : (DZ1BOB40) 42cm BOB : (DZ1BOB42) 44cm BOB : (DZ1BOB44) 46cm BOB : (DZ1BOB46)
Size : outside to outside
Weight : 304g (42 cm)
Finish : BOB (black on black)
About Deda Elementi Brand
Deda Elementi is the leader brand for stems, handlebars and wheels, chosen by the best bicycle brands and appreciated by enthusiastic cyclists all over the world. The brand Deda Elementi each year supports the best professional Teams & Athletes and is worldwide recognized for the design, performance and quality, besides being distributed in more than 50 Countries. Year after year Deda Elementi continue to develop high-end products, investing in new processes and technologies to support customers, distributors and OEM bicycle brands.
Deda Elementi Zero1 Handlebar 44cm