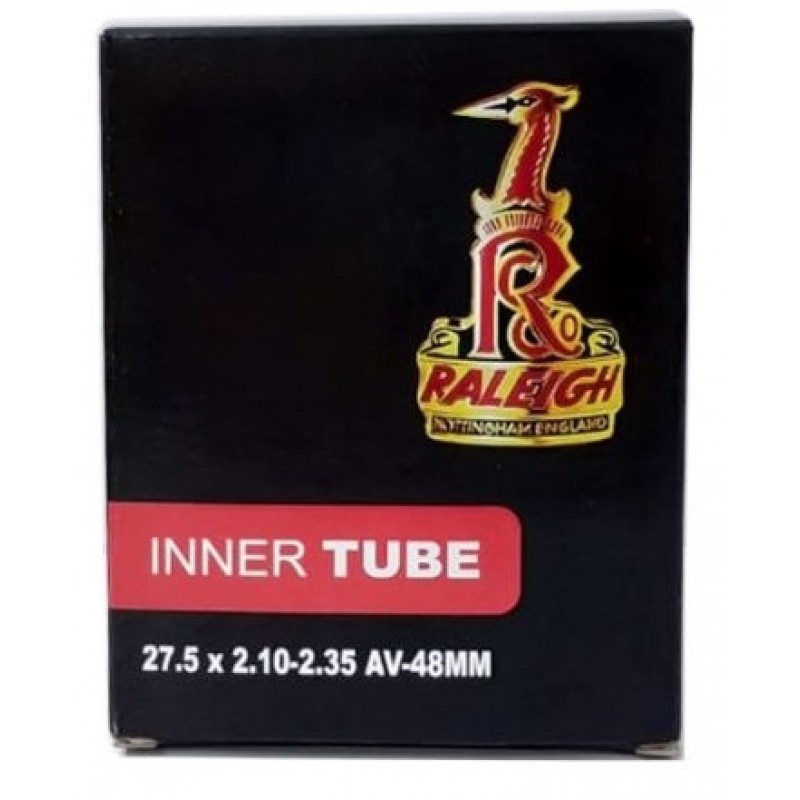 About Raleigh (27.5X2.10/2.35) Schrader 48mm Valve Cycle Tube

Raleigh tubes are built from the best compounds for easier, more comfortable, and safer pedaling. It is also extremely lightweight to avoid adding unnecessary weight to your bike.
Specification :
Size : 27.5X2.10/2.35
Valve : S/V 48mm
Recommended Use : Road
Item Code : RL-01
About Raleigh Brand
The Raleigh Bicycle Company is a British bicycle manufacturer based in Nottingham, England and founded by Woodhead and Angois in 1885. Using Raleigh as their brand name, it is one of the oldest bicycle companies in the world.
Raleigh (27.5X2.10/2.35) Schrader 48mm Valve Cycle Tube