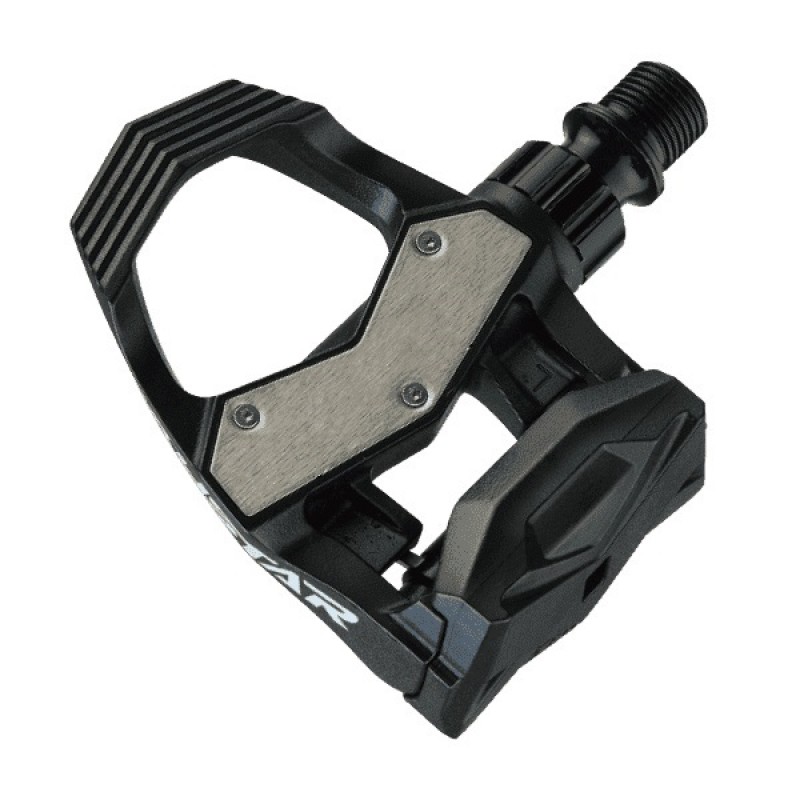 About Exustar E-PR3ST Thermoplastic Full contact Road Pedals
CARBON COMPOSITE FULL CONTACT ROAD PEDALS
A carbon fiber composite pedal featuring a CNC Cr-Mo axle, an extratough yet slimline triple bearing mechanism, and an abrasion guard. High tension bindings are ideal for sprinting. A gauge makes precise binding tension adjustment easy.
Carbon composite body
Extra-tough, durable triple bearings
High tension bindings
Abrasion guard
Tension gauge
specification:
Interface EPS-R (Compatible with Look Keo).
Body Full contact, carbon fiber-nylon composite, with stainless steel abrasion guard.
Axle Heat-treated, CNC-machined Cr-Mo (cartridge).
Bearings LSL bushing, sealed, & needle.
Binding Carbon fiber-nylon composite, enclosed mechanism, tension adjustable (high tension springs: up to 180 kgf/cm) with gauge.
Cleats E-ARCR2
Size 86 x 90 mm
Weight 299 g/pr
Compatible with Exustar road shoes, other 3 bolt hole shoes.
About Excustar Brand
Exustar is a leading supplier of bicycle pedals, shoes, and accessories with 25 years of experience. It is always our goal to provide a safer, simpler, more convenient, comfortable, and efficient riding experience. Since 2002 we have been fully committed to the research and development of new products and technologies, continuously innovating and making improvements.
Exustar E-PR3ST Thermoplastic Full contact Road Pedals