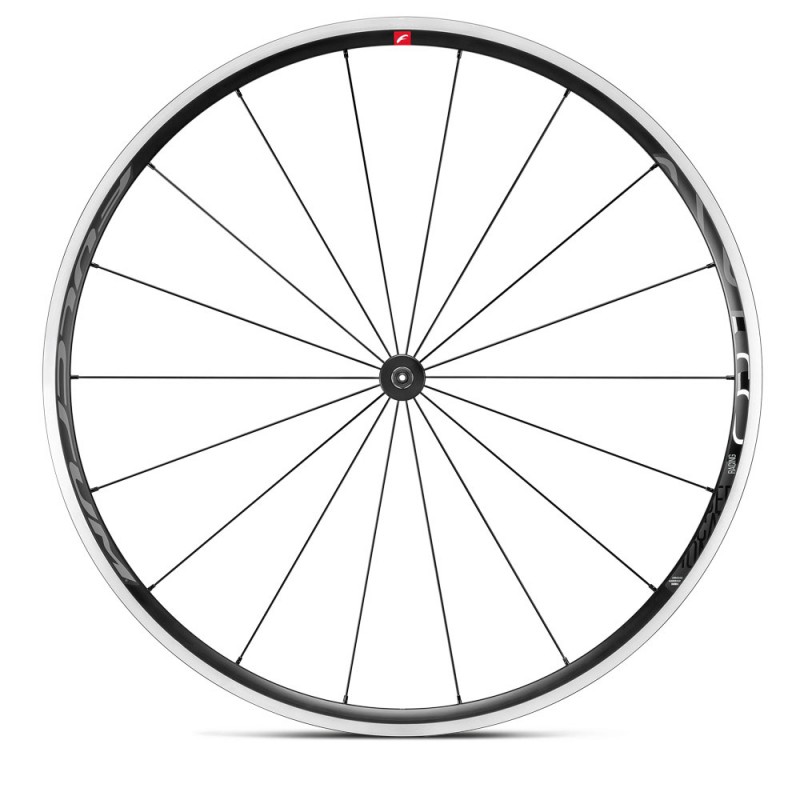 About Fulcrum Racing 6 Wheelset
The Racing 6 is an entry level wheel with a race-ready soul.
Description
The same Fulcrum quality and performance as the rest of the line with advanced characteristics such as a differentiated profile and Spoke Dynamic Balance technology. Fulcrum engineers have pushed the quality of these wheels even further incorporating an asymmetric rear rim that increases performance in terms of lateral and torsional rigidity as well as reactivity. The rim is 17C, as the new standard nowadays. Improved performance makes it an excellent choice for your next ride!
Features
Tyre Type : Clincher
Tyre Size : 28″
ASTM Category : 1
Weight : 1760g
Rim Material : Aluminum
Rim Material Details : Aluminum
Profile Height : Low
Rim Height : Front : 24.5mm and rear : 27.5mm
Rim Width : 23mm
Inner Rim Width (Channel) : ETRTO 17C
Tyre Width : From 25mm to 50mm
Braking System : Caliper
Braking Surface/Brakes Options : Aluminum braking surface, turned
Front Axle Compatibility : QR
Rear Axle Compatibility : QR
Front Wheel Spokes : 18 (9 left – 9 right)
Rear Wheel Spokes : 20 (10 left – 10 right)
Spokes: Material : Stainless steel
Spokes : Profile Rounded, J-pull
Nipples : Brass
Front Hub : Aluminum, Aluminum flanges
Rear Hub : Aluminum, Aluminum flanges
Bearings : Industrial bearings system
Others : Aluminum Axle
Weight Limit : 109 kg (Cyclist)
FWB Options : HG11, Campy
About Fulcrum Brand
Since 2004, Fulcrum® has developed wheels for bikes with a sole, constant objective in mind: to deliver the best performance that modern technology can offer.A large part of this task is the responsibility of the R&D division engineering team in Italy. However, if you want to create ever faster wheels, you cannot focus solely on test bench results, you also need to gain feedback from top riders and cycling fans worldwide.And this is what we do: we race our bikes during lunch breaks or after work, we test our wheels by pushing them to the max, fitting them to the bikes of world champions, listening to suggestions and comments from the world of racing and from our clients.
Fulcrum Racing 6 Wheelset