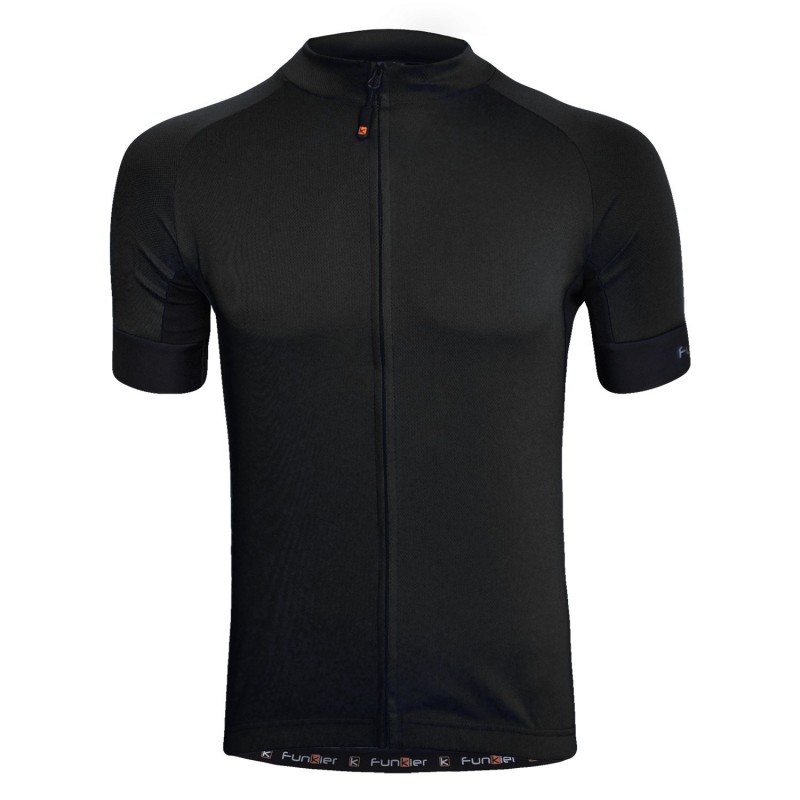 About Funkier Cefalu Men Short Sleeve Jersey Black
The multi-year Cefalu short sleeve jersey is an active-level cycling jersey, with a lycra arm gripper for maximum comfort and flexibility. The multi-year Cefalu short sleeve jersey allows you to keep all your valuables safe and dry, with three back pockets.
Specification:
Pattern: Active
Fabric: Birdseye fabric
Arm Gripper: Double lycra
Hem Gripper: SG-10
Zipper: Plastic
3 back pockets
Relaxed rider cut
About Funkier Brand
Funkier's collection offers a high level of quality and fashionable apparel. Our team of cyclists-employees take an active role in the selection and design of the complete collection to make sure each product meets our standards of quality, fit and comfort to ensure a positive riding experience. The Funkier bike wide rancollection includes cycling clothing, helmets, and protective gear for men, women, and children.Our cycling apparel and helmets are being sold worldwide with over 30 distributors across the globe.
Funkier Cefalu Men Short Sleeve Jersey Black