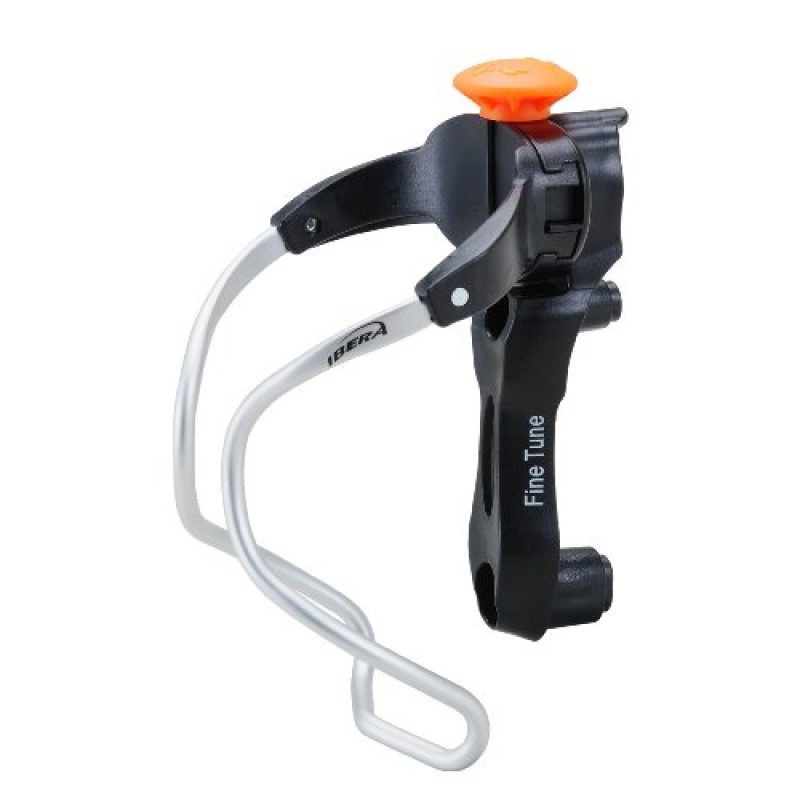 About Ibera Fully Adjustable Cycle Bottle Cage IB-BC4
The bottle cage that RoadCyclingUK called "Revolutionary"
Fully adjustable bottle cage, works with more bikes, more bottles.
Features
Utilising two innovative design features, the Fine Tune extends the utility of the conventional bottle cage.
Tilt-loading
The cage tilts 35 degrees each way laterally: bottles can be inserted or removed from the side of the bike frame – great for compact frames.
Width Adjustable
The diameter of the cage is variable (63–73 mm) allowing a range of bottles to be securely carried. Fit bicycle bottles or smaller, non-standard bottles.
Tilt-loading for easy bottle access on compact frames
Width-adjustable for small or standard bottles
Specification
Material
Heat-treated aluminium, durable nylon. Attachment hardware included.
Weight
78 g
About Ibera Brand
The brand Ibera was established in 2004. Massload, the firm behind the brand has been in business manufacturing bicycle parts under contract for major American and European companies for many years.
Ibera Fully Adjustable Cycle Bottle Cage IB-BC4