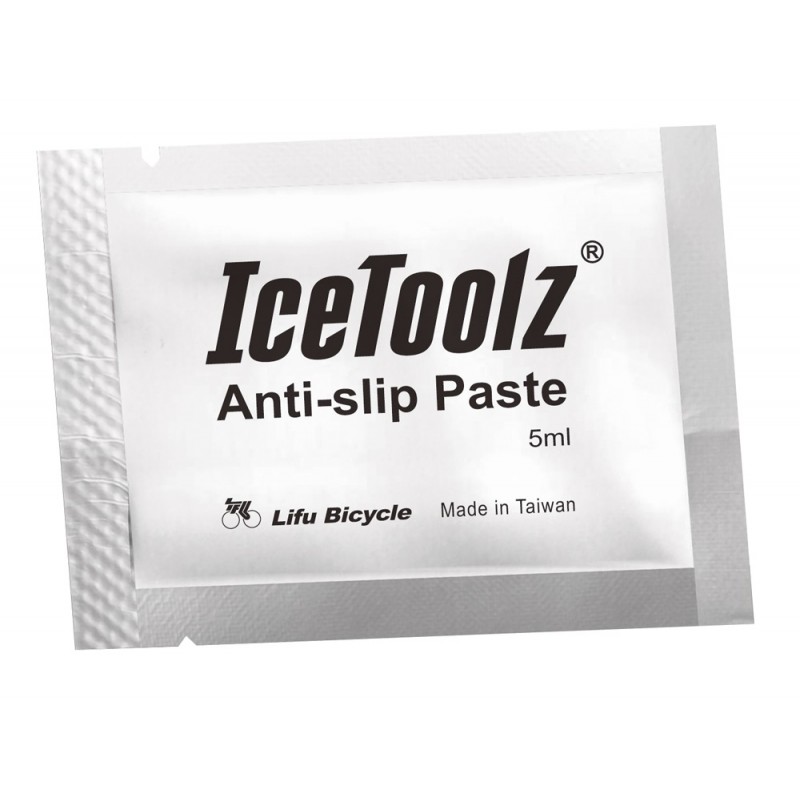 About IceToolz Anti-slip Paste-5ml
For assembling parts made of carbon fiber and aluminum alloy.
Keeps parts from moving or loosening and ensures perfect corrosion protection.
Prevents the two components seizing up.
Specifications
Volume : 5ml.
Product Dimensions : 8.1 x 6 x 0.4cm
Weight : 0.006kg
Color : Silver
About IceToolz
Ice Toolz is a range of specialised Bicycle Tools made by Lifu Cycle Co Ltd. A long established bicycle company with over 30 years of experience in the cycling industry.IceToolz is a manufacturer of bike tools, offering multifunction tools and individual tool components which provide useful services when your bike needs maintenance or repair.
IceToolz Anti-slip Paste-5ml