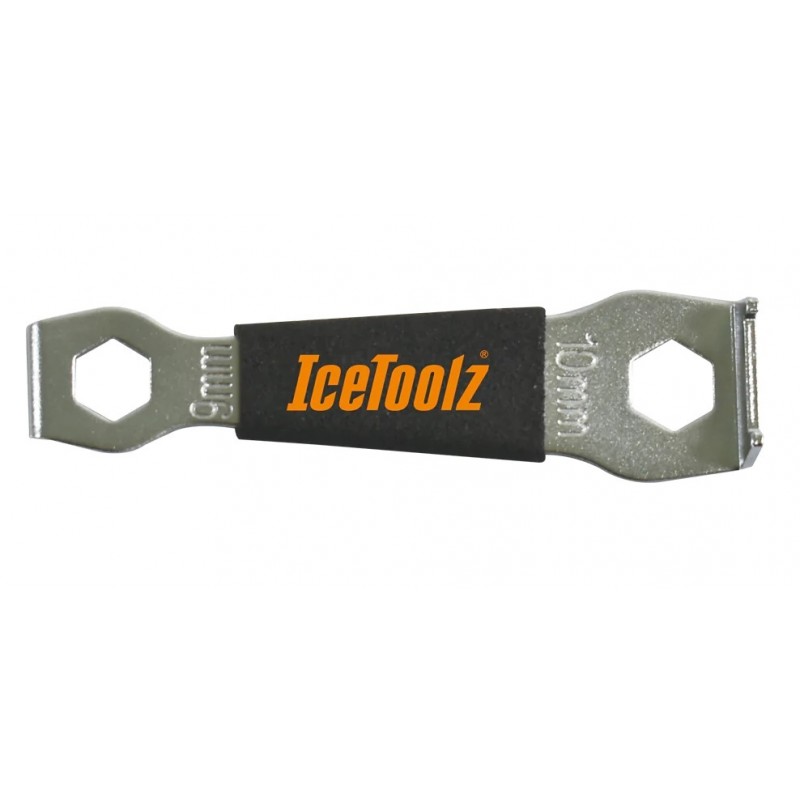 About Icetoolz Chainwheel Bolt Wrench Professional Tool
IceToolz chainring bolt wrench 27P5 115mm, black
Description:
Product Dimensions : 23.4 x 3.5 x 3.5cm
Weight : 0.099kg
Color : Silver, Black
Material : CR-V Steel, PP, TPR
Features:
Double-ended design for most slotted-type,chainwheel nuts, and crank dust cap
Securely holds the slotted nut to prevent sprining
What is Wrench ?
Wrenches are essential tools used to tighten and loosen fasteners, like nuts and bolts. Generally made from a chrome-plated steel alloy, wrenches are both durable and easy to clean. Most homeowners keep a few general-use wrenches around, but there are actually several different kinds, each suited to different jobs. Wrenches are often named for their purpose.
About Icetoolz Brand
Ice Toolz is a range of specialised Bicycle Tools made by Lifu Cycle Co Ltd. A long established bicycle company with over 30 years of experience in the cycling industry.IceToolz is a manufacturer of bike tools, offering multifunction tools and individual tool components which provide useful services when your bike needs maintenance or repair.
Icetoolz Chainwheel Bolt Professional Tool