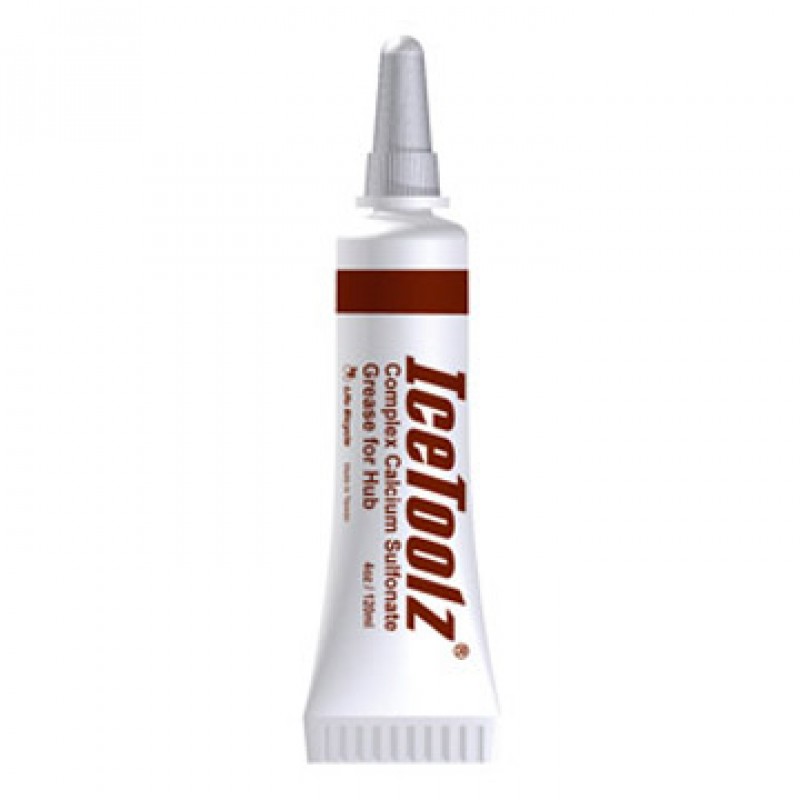 About IceToolz Complex Calcium Sulfonate Grease for Hub
Complex calcium sulfonate grease for hub, unique, high quality lubricating, an over based calcium sulfonate thickener. Combined with its mid-viscosity petroleum base fluids are as a premium, all-purpose lubricant. Complex Calcium Solfonate Grease's high load carrying ability, excellent water resistance, oxidation and corrosion prevention, and outstanding performance in a wide temperature range, make it high performance premium grease. Recommended for application on hubs. Temperature range: -25℃ ~ 200℃. Volume: 3 ml. Contains: Calcium Sulfonate.
About IceToolz
Ice Toolz is a range of specialised Bicycle Tools made by Lifu Cycle Co Ltd. A long established bicycle company with over 30 years of experience in the cycling industry.IceToolz is a manufacturer of bike tools, offering multifunction tools and individual tool components which provide useful services when your bike needs maintenance or repair.

IceToolz Complex Calcium Sulfonate Grease for Hub