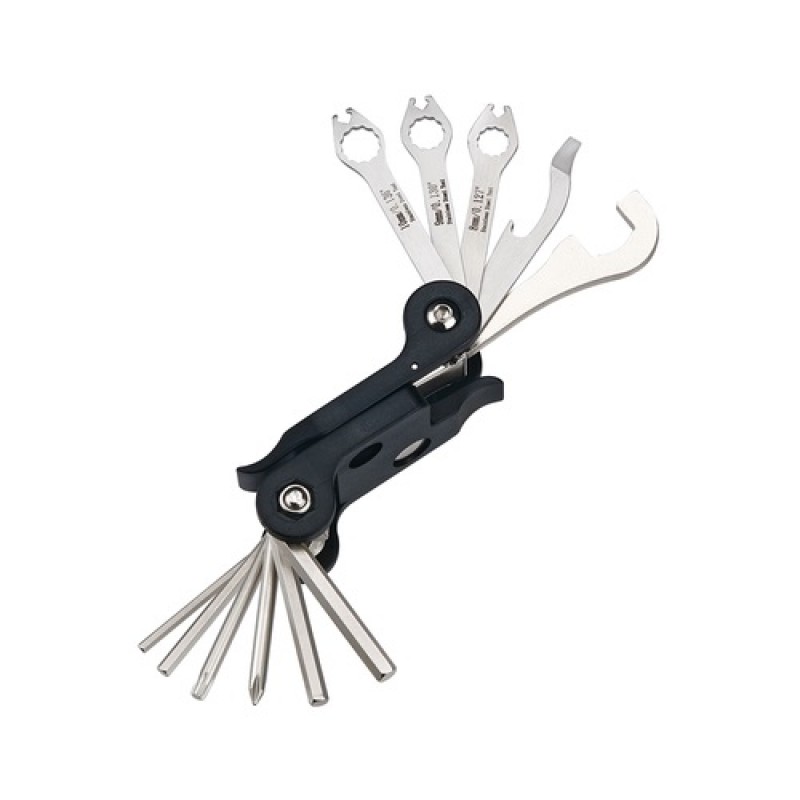 About Icetoolz Pocket-17 Tool Set With Pouch
Features
3x4x5x6x8mm Hex Keys.
+/- screwdrivers.
T-25 star wrench.
8x9x10mm spanners.
15mm pedal wrench.
0.127x0.130x0.136" spoke tools.
Tire lever.
Bottle opener
Specifications
Product Dimensions : 9.1 x 5 x 4.5cm.
Weight : 0.221kg.
Color : Silver, Black.
Material : Cr-V Steel.
What is the purpose of multi tool?
A multi-tool (or multitool) is a hand tool that combines several individual functions in a single unit. The smallest are credit-card or key sized units designed for carrying in a wallet or on a keyring, but others are designed to be carried in a trouser pocket or belt-mounted pouch.
About Icetoolz brand
Ice Toolz is a range of specialised Bicycle Tools made by Lifu Cycle Co Ltd. A long established bicycle company with over 30 years of experience in the cycling industry.IceToolz is a manufacturer of bike tools, offering multifunction tools and individual tool components which provide useful services when your bike needs maintenance or repair.
Icetoolz Pocket-17 Tool Set With Pouch