About Light & Motion VIS 180 Pro Bike Tail Light Black Raven


Description
The Vis 180 Pro defines premium rear lighting, providing cyclists unmatched protective visibility with a distinct 180 degrees of dedicated lighting. Powerful red LEDs coincide with hi-intensity amber side lighting giving commuters peace of mind to focus on the road ahead. Simple and secure seat-post mounting allow tool-free removal and installation between various bicycles. Micro-USB charging gives users a straightforward solution to charge almost anywhere. The Vis 180 Pro sets itself apart as the premier taillight cyclists can rely on to stay visible on any road, at anytime of the day.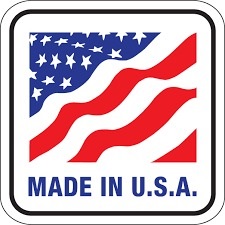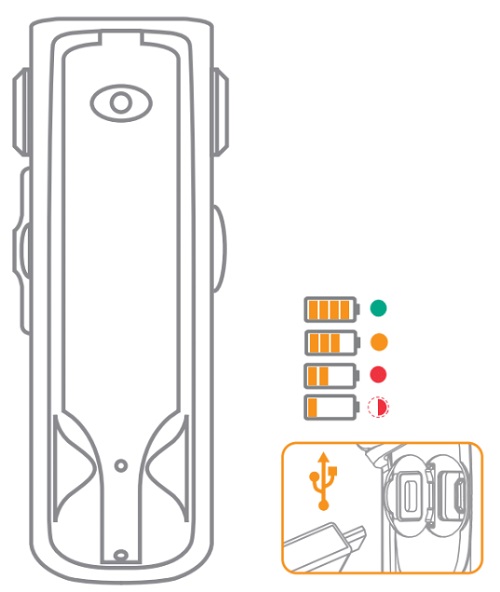 Key Features
150 Lumen Taillight certified to the FL-1 Standard with premium CREE LEDs.
Visibility is enhanced with bright amber side lighting front and rear providing maximum safety through intersections and high-traffic areas.
SafePulse beam pattern scientifically designed to enhance the cyclist's distance and speed of travel to passing motorists without the risks associated with flashing lights.
Multiple power settings conserve runtime to ensure lights can be used on extended rides day and night.
Innovative Paceline mode turns off rear red light for group rides but keeps sidelights on for visibility through intersections.
Mounting is simple and effective with durable rubber strap that can be cut to ideal length; angle can be adjusted for proper placement on steep seat posts.
Optional Aero Post Pad and Rack Mount allows mounting on a variety of setups.
Quick release allows light removal in mere seconds while leaving the base mount on the bike.
Certified to withstand 1 meter drops on concrete for durability and fully sealed to prevent water ingress in wet weather.
Charging is reliable and efficient through with included Micro USB cable.
Tech Specifications
Lumen Output: High Steady (150), High SafePulse (150), Low SafePulse (125)
Runtime (minutes): 240 (steady), 360(high safepulse), 720 (low safepulse), 1920 (Paceline)
Charge time: 300 Min
Beam Angle: 180° (flood)
IP Rating (FL-1): 65
Thermal Management: Passive Cooling
Fast Charge: False
Product Dimensions: 3" x 1" x .9"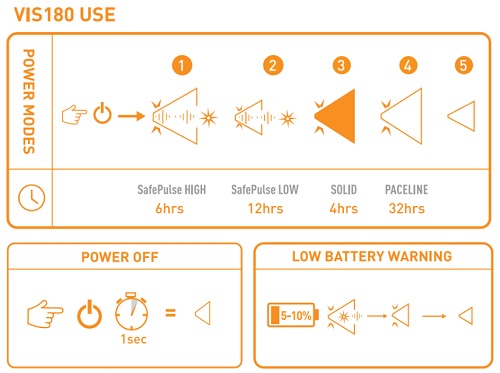 What's in the Box
VIS 180 Pro Tail Light
MICRO USB CABLE
VIS 180 SPARE MOUNT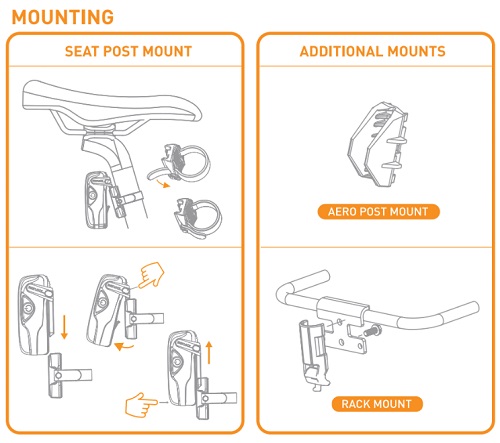 Warranty Policy


About Light & Motion Brand
The Leader in portable lighting innovation since 1989. We are a dedicated team of creative professionals, with over 30 years of experience developing the best lighting for cycling, scuba, photography and cinematography. We understand all the ways lighting enhances and elevates our experience doing and recording the activities we love.
As an American manufacturer, we demonstrate through our dailiy work a committment to building products with integrity. We have been designing and building our products in Northern California as part of our commitment to invest in our people and our community.
Light & Motion VIS 180 Pro Bike Tail Light Black Raven