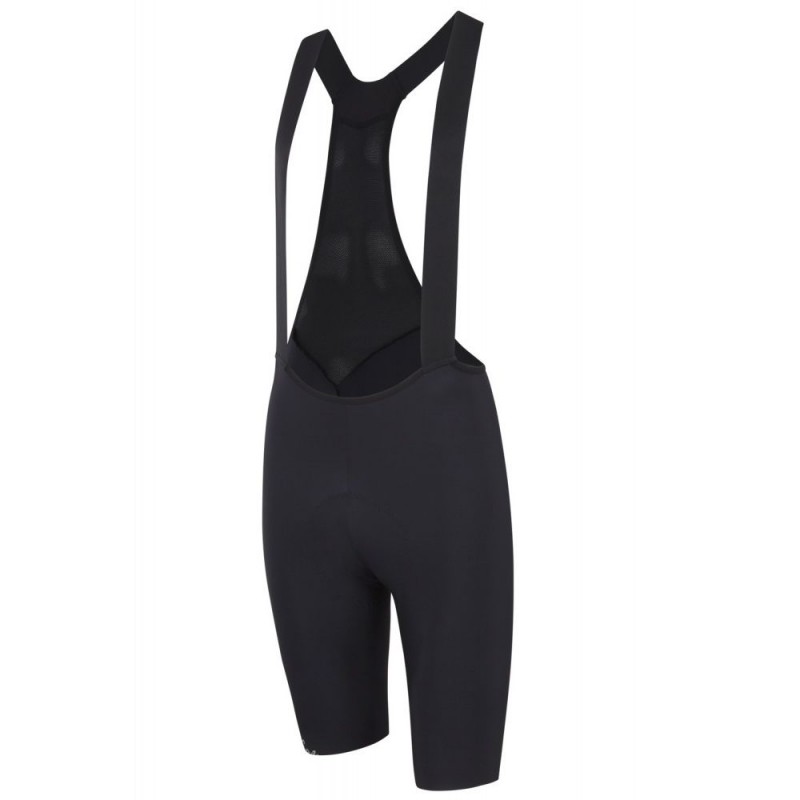 About MB Wear Men Bib Shorts Black
This bib short was created looking for the highest possible quality expression for a shorts with an endurance imprint, suitable for all beginners and performance purists.
Composition – 65% polyamide, 35% elastomero
What is an elastomero material?
An elastomeric material is any material exhibiting elastic or rubber-like properties. Generally speaking, elastomeric materials are measured in material type, compound, and durometer (the material's hardness).
Description
BIB short for men / women (depending on the shape of the pad) with shaped shoulder straps, rear mesh and insertion of rigid "T" fabric that guarantees stability once the garment is worn.The black piece-dyed fabric, having not undergone high temperature treatments, guarantees maximum elasticity and performance, leaving its characteristics unchanged.The raw cut leg bottom makes the feeling of pedaling a "second skin" effect, avoiding unnecessary seams that would obstruct surface blood circulation.The Cytech/MBwear 3D pad suitable for long distances transpires and keeps the ischial area always dry, guaranteeing the right comfort and protection when resting.
About MB Wear Brand
MB WEAR was born out of the passion between Tiziano Dall'Antonia and Marco Bandiera, two professional bicyclists who managed to transform their many years of experience into a true advantage for their products. This is a brand invented with the purpose to create a sport product made of high quality raw materials and capable of ensuring comfort, strength and durability. Those features were put into the creation of professional products designed for the world of bicycling, running and nordic skiing, each one of them loaded with distinctive and specific features but always relying on the same philosophy.The philosophy of our products.
MB Wear Men Bib Shorts Black