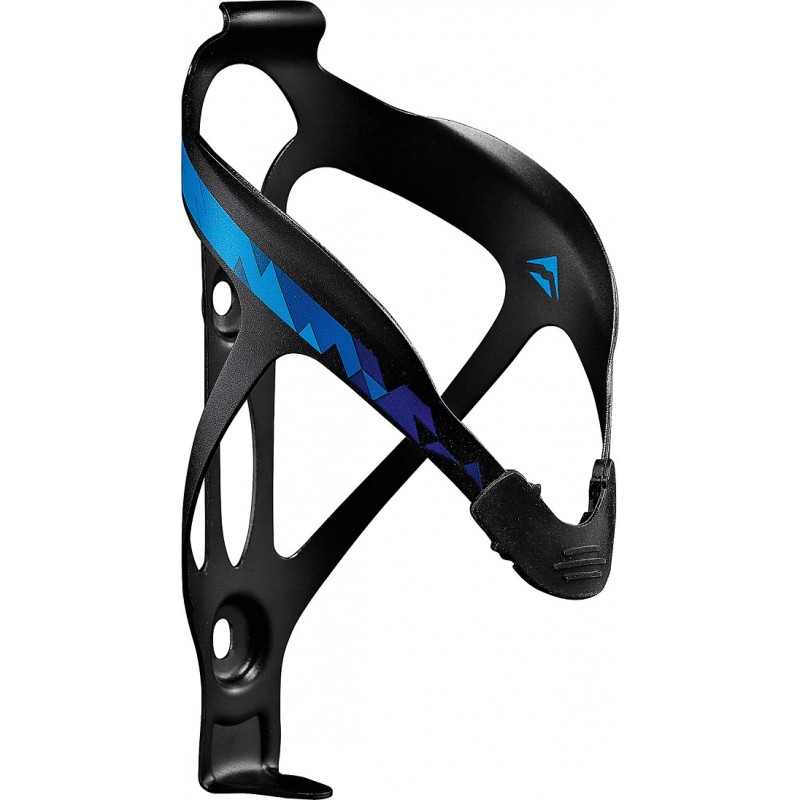 About Merida Alloy Friction Bottle Cage Black/Blue
A lightweight, secure and great value aluminium bottle cage for bikes of all kinds.
Description:
The MERIDA BOTTLE CAGE ALLOY weighs just 30 g and comes supplied with two bolts. An extra elastic rubber strip helps to hold the bottle securely in place while allowing easy access.
Specification:
| | |
| --- | --- |
| ITEM-NO. | 2124003450 |
| SIZE | Standard |
| WEIGHT | 30 g (+-2) |
| MATERIAL | Alloy |
What is Bottle Cage?
A bottle cage is device used to affix a water bottle to a bicycle. Composed of plastic, aluminum, stainless steel, titanium or carbon fiber, it is attached to the main frame of a bicycle, the handlebars, behind the saddle, or, in uncommon cases, the fork.
About Merida Brand
MERIDA's company founder Ike Tseng (1932–2012) was a very honour-able person and a real visionary. During a trip through the USA at the beginning of the 1970s, he discovered a note at the door of a bike shop stating that no bikes from Taiwan were accepted for repair due to bad quality. This annoyed Ike Tseng – and already shortly after, in September 1972, the first production plant of his company Merida Industry Co., Ltd. was opened in Yuanlin (Taiwan).
Merida Alloy Friction Bottle Cage Black/Blue