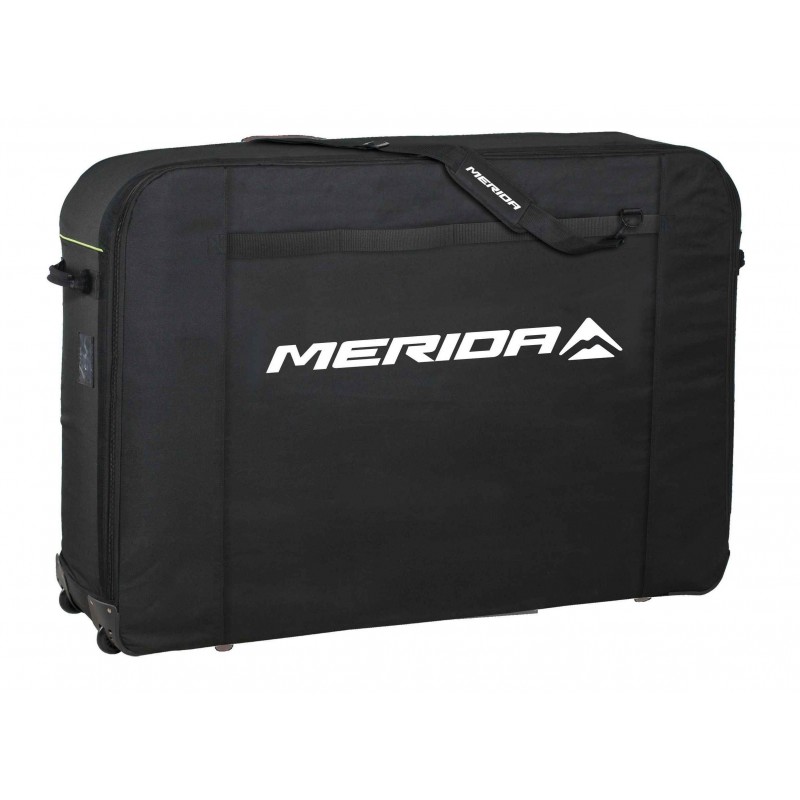 About Merida Bike Transportation Bag White Black
By only removing the wheels and releasing the handlebar from the stem, your bike can be packed for transport with ease within minutes. The adjustable internal aluminum space frame fixture keeps the bike stably and firmly in place. When not in use, the bike travel bag can be made much smaller for easy storage.
ITEM NUMBER : 2276002958
SIZES : 130 x 30.5 x 85 cm
WEIGHT : 9000.00 gm
COLOR : white/black
FEATURES
600D polyester / PVC
Design for wheels from 26" to 29"
Large zipped opening, 2 internal accssories pockets and 2 wheel pockets with protection for the hubs.
Includes padded shoulder strap and large carry handles for best grip.
Includes drivetrain & chain protection pad.
Stiff bottom with four wheels for easy transport.
Attached PE plastic-board (removable), to make the bag robust, thick padded panels protect your bike.
Size (L x W x H): 130 x 85 x 30.5 cm
Weight: 9 kg
About Merida
MERIDA's company founder Ike Tseng (1932–2012) was a very honour-able person and a real visionary. During a trip through the USA at the beginning of the 1970s, he discovered a note at the door of a bike shop stating that no bikes from Taiwan were accepted for repair due to bad quality. This annoyed Ike Tseng – and already shortly after, in September 1972, the first production plant of his company Merida Industry Co.Ltd. was opened in Yuanlin (Taiwan).
Merida Bike Transportation Bag White Black