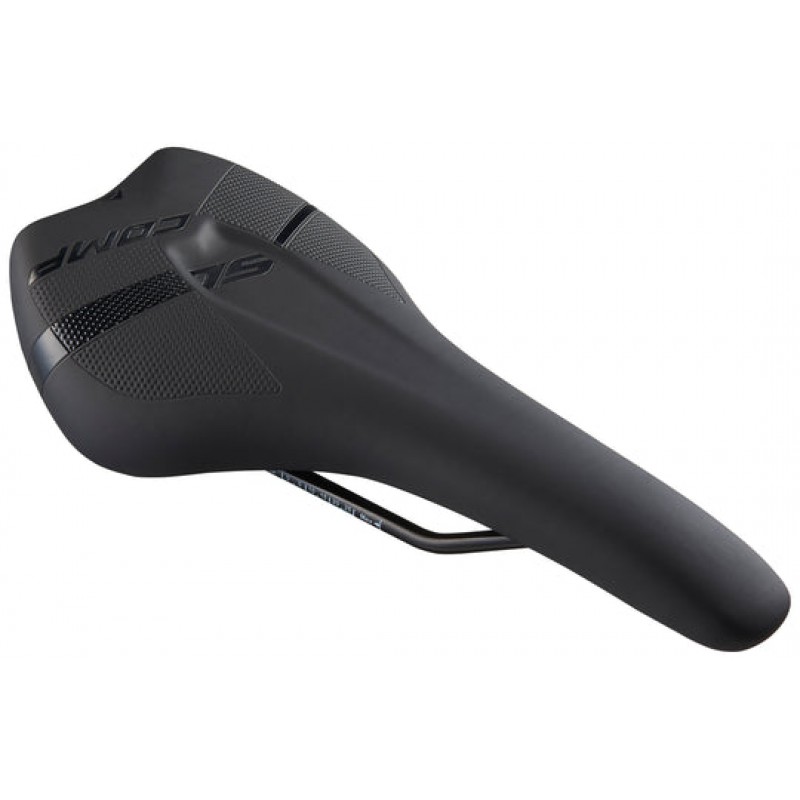 About Merida Comp SL Road Saddle
Description
A saddle for road bikes.The MERIDA COMP SL saddle has CrMo rails and a comfortable yet durable nylon shell. It is shaped for comfort, offering plenty of support for those all-day rides. It is easy to clean thanks to a microfibre surface.The COMP SL uses MERIDA's innovative V-MOUNT system, allowing you to attach various saddlebags and accessories quickly and easily.The COMP SL weighs 325 g and is available in simple black-on-black.
Specifications
Recommended Use : Road.
Saddle Material : NP1.
Rail Material : Steel Alloy.
Gender : Unisex.
Width : 143mm.
Length : 282mm.
What is the use of a bicycle saddle?
A well designed saddle will support the rider's weight on their sit bones and minimize the amount of weight carried by the soft tissue region. Testing has shown that a center-forward relief area in the bicycle saddle is effective in reducing the soft tissue pressure while cycling
About Merida Brand
MERIDA's company founder Ike Tseng (1932–2012) was a very honour-able person and a real visionary. During a trip through the USA at the beginning of the 1970s, he discovered a note at the door of a bike shop stating that no bikes from Taiwan were accepted for repair due to bad quality. This annoyed Ike Tseng – and already shortly after, in September 1972, the first production plant of his company Merida Industry Co., Ltd. was opened in Yuanlin (Taiwan).
Merida Comp SL Road Saddle