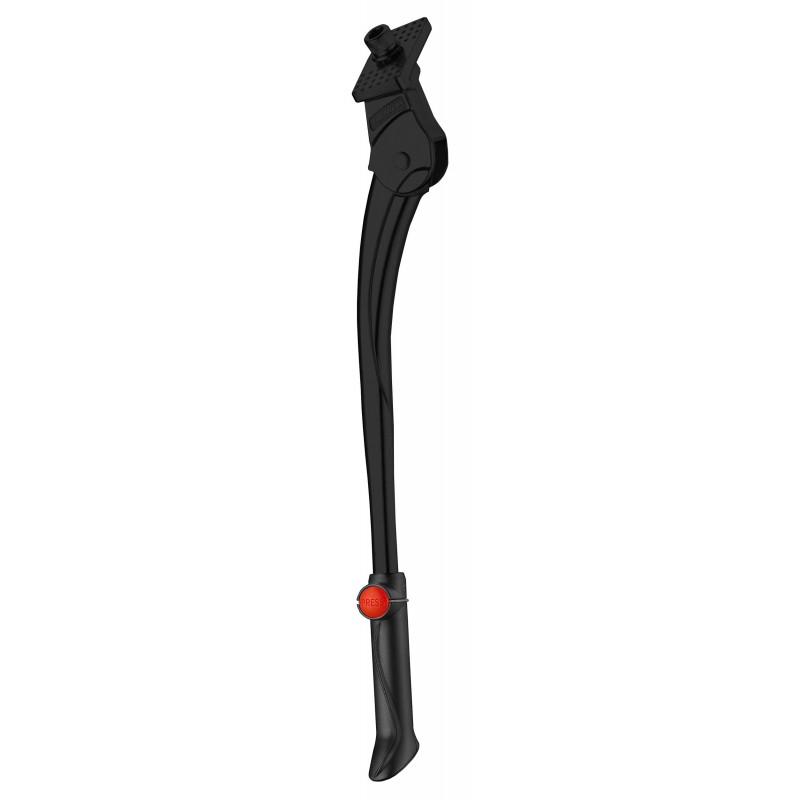 About Merida Compression 24-29" Centre Mount Kick Stand
Easy to install and easy to use, the MERIDA KICKSTAND COMP is perfect for those quick-stops around town or for keeping your bike upright at home.
Description:
The KICKSTAND COMP works with the following MERIDA bikes: MY17
CROSSWAY DT V/ Lady, CROSSWAY SPEED D, MATTS J 24, MATTS J 20 MY18: CROSSWAY DT V/ Lady, CROSSWAY SPEED D, MATTS J 24, MATTS J 20 MY19: CROSSWAY DT V/ Lady, MATTS J 24.
What Uses of Kick Stand ?
A kickstand is a device on a bicycle or motorcycle that allows the bike to be kept upright without leaning against another object or the aid of a person. A kickstand is usually a piece of metal that flips down from the frame and makes contact with the ground.
About Merida Brand
MERIDA's company founder Ike Tseng (1932–2012) was a very honour-able person and a real visionary. During a trip through the USA at the beginning of the 1970s, he discovered a note at the door of a bike shop stating that no bikes from Taiwan were accepted for repair due to bad quality. This annoyed Ike Tseng – and already shortly after, in September 1972, the first production plant of his company Merida Industry Co., Ltd. was opened in Yuanlin (Taiwan).
Merida Compression 24-29" Centre Mount Kick Stand