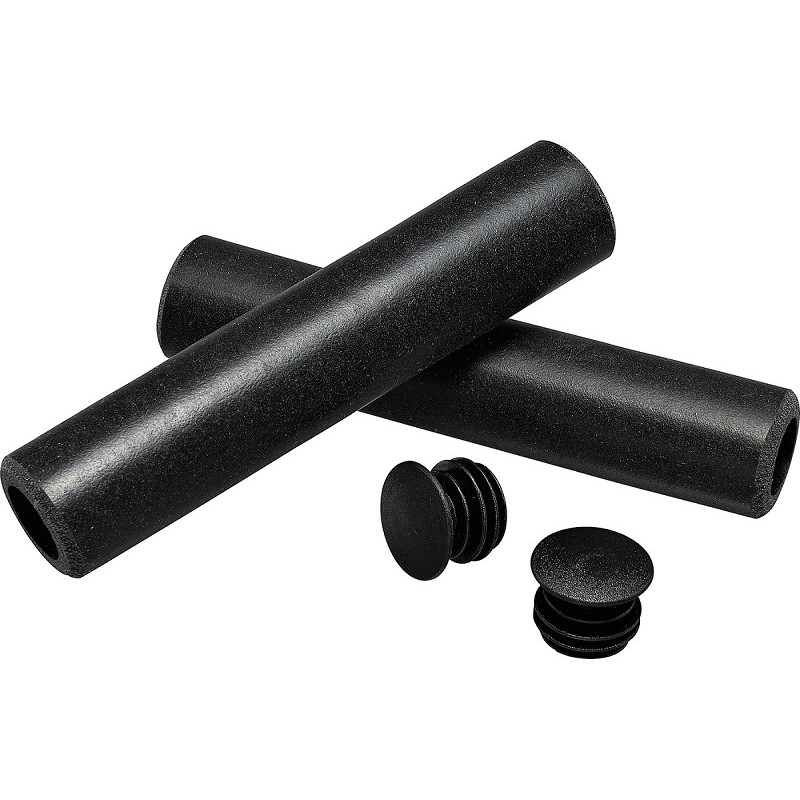 About Merida Team CC Silicon Black Handle Grip
A lightweight and super-comfortable silicone grip that forms to fit your style.
The MERIDA TEAM CC is a high-performance silicone foam grip that's light on the scales but heavy on the grip. It's perfect for XC mountain bike racers with a combination of low weight and ultra-comfortable material that will subtly form to fit your grip. It's 130 mm long and weighs just 60 g.
Specification:
ITEM-NO:

2058035104

DIAMETER:

32 mm

WIDTH:

130 mm

WEIGHT:

60 g

MATERIAL:

Silicon
About Merida Brand
MERIDA's company founder Ike Tseng (1932–2012) was a very honour-able person and a real visionary. During a trip through the USA at the beginning of the 1970s, he discovered a note at the door of a bike shop stating that no bikes from Taiwan were accepted for repair due to bad quality. This annoyed Ike Tseng – and already shortly after, in September 1972, the first production plant of his company Merida Industry Co., Ltd. was opened in Yuanlin (Taiwan).
Merida Team CC Silicon Black Handle Grip