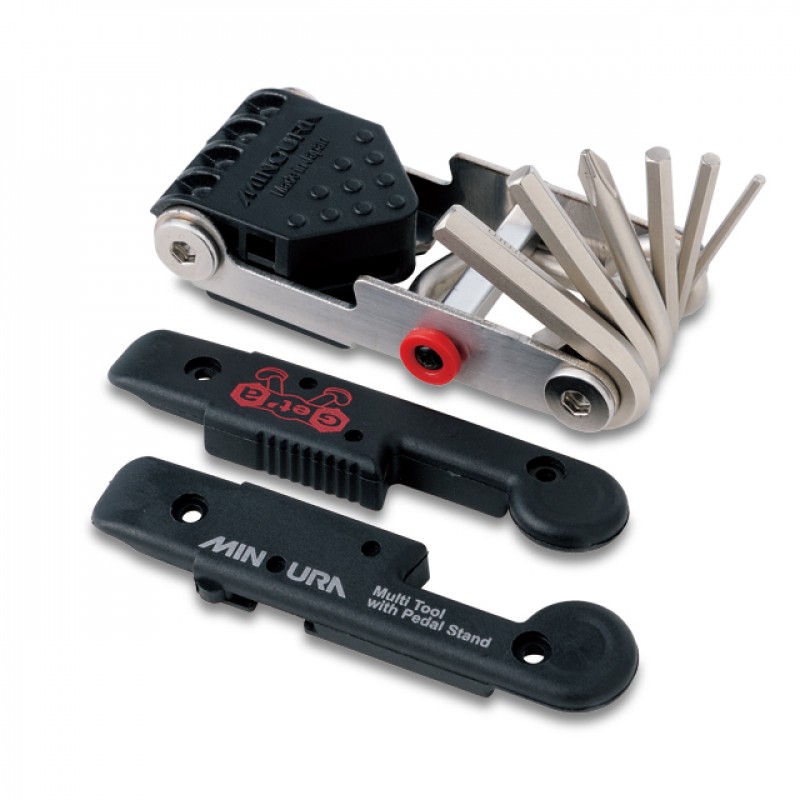 About Minoura Multifunction Hps-9 Tool Accessory 212-5000-00
Remove both tire levers then insert to into the holder. Open and hook to the pedal shaft then mount bike pedal to the upside of the HPS-9.
Get'A is a very convenient device for taking photos, stopping for a break, or anytime.
Get'A's tools are designed for emergency repairs, not full time shop or home use.
Specification
SKU - 212-5000-00

Color - Black

Weight - 162 grams

About Minoura
Founded 1n 1933 Japanese manufacturer of outstanding cycling trainers, rollers and accessories.High End Solutions for Every Cycling Need.
Minoura Multifunction Tool HPS-9