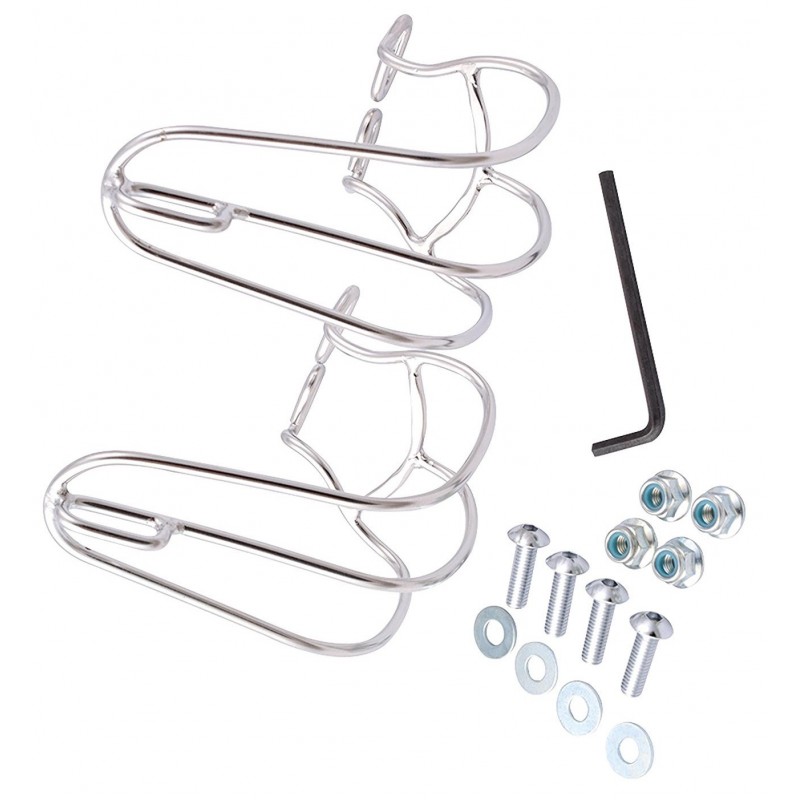 About MKS Cage Toe Clip
Nice Japanese steel toe clips, the usual great MKS quality. This is the deep version, which are taller to better fit street shoes.
The reach (distance they stick out from the pedal) is 60mm for Large and 68mm for XL.
Mounting hardware included. Per pair.
MKS Cage Toe Clip