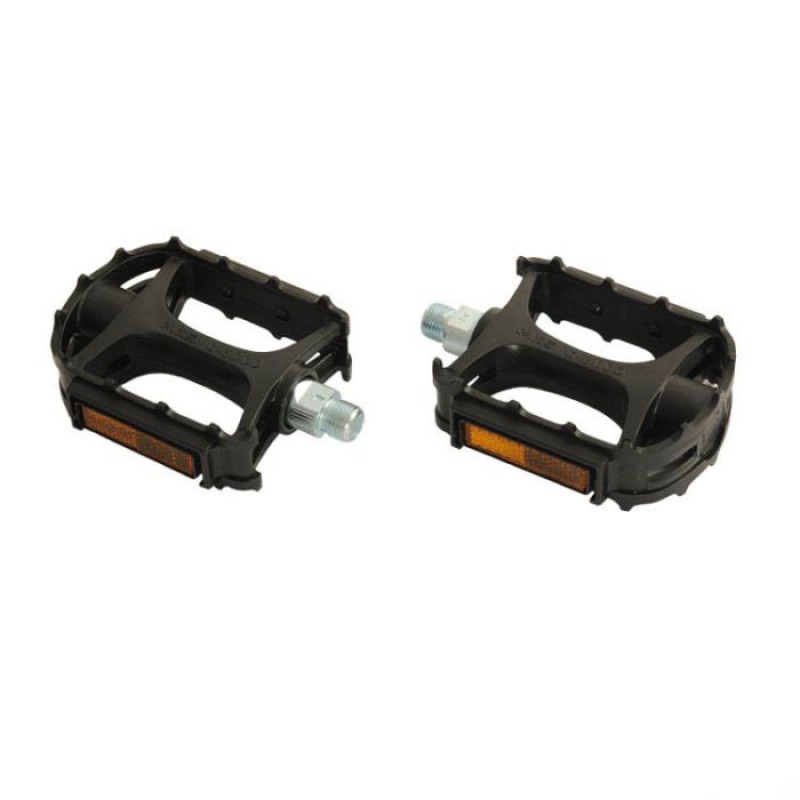 About MKS G-600 Bicycle Pedal Black
The G-6000 is one of our basic pedals, great for all around usage and very popular with Unicycle riders. This pedal is larger in length, width, and height than an average pedal. The G-6000 has a high tooth profile to provide great grip, and has a built in reflector.
The G-6000 is available with a 9/16" or 1/2" thread spindle.
Specifications :
Color : Black
Body : Plastic-PP
Size : W94 x L75
Step Area : Double sided
Bearing : CUP & CONE BEARINGS
Toe Clip : Non
Reflector : Installed
Purpose : CITY
Weight of a pair : 386g
About MKS Brand
MKS is the pedal brand of Mikashima Industrial Company Limited. The Mikashima Industrial Company was founded as an aircraft component manufacturer in 1943, converted its operations to pedal manufacturing in 1946, and was established as a limited company in 1949. Our 70+ years of operations have been managed by the Ogino family, and is currently led by President Toshiyuki Ogino with guidance from Chairman Kohichro Ogino.
MKS G-6000 Bicycle Pedal Black