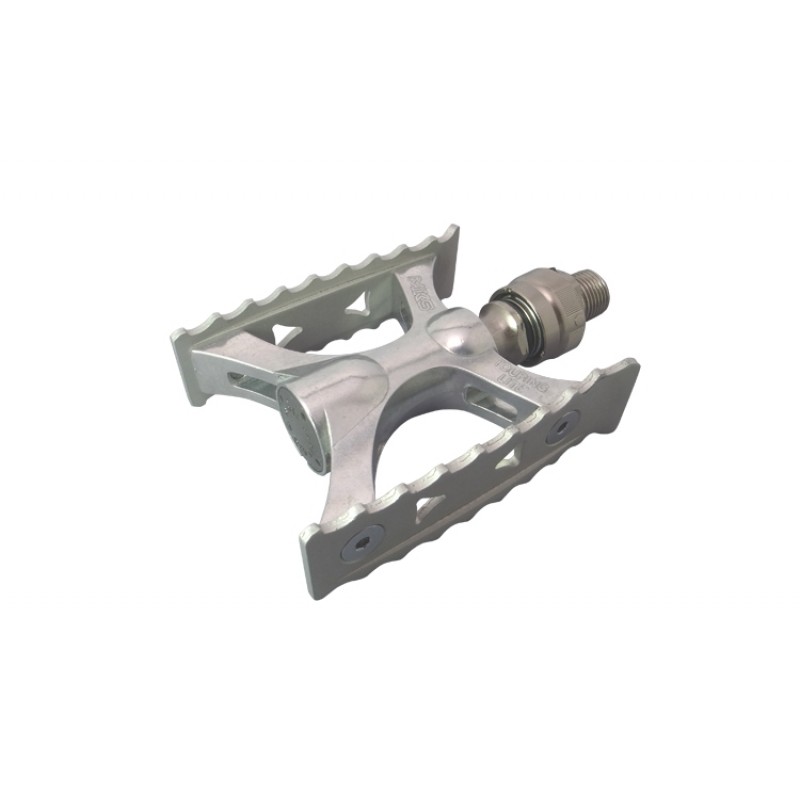 About MKS Touring Lite Ezy Superior Bicycle Pedal Silver
A high-spec model with high rotation performance that has been polished to the rotation mechanism and uses high-precision ball bearings .
The side plate has the same short size as TOURING-LITE Short.
MKS original easy attachment / detachment mechanism EzySuperior system allows easy / easy attachment / detachment without tools.
Ideal for folding bikes and wheeling.
Specifications :
Color : Silver
Body : Aluminum
Side plate : Aluminum / alumite
Size : W86 x L69
Tread : Both sides
Bearing : High rotation performance ball bearing
Toe clip attached : Possible
Reflector : Can be installed
Recommended use : Load, Touring, City ride
Weight : 380g
Note : A thin pedal spanner (wrench width 15 mm, thickness 3.2 mm or less) is required to install the adapter for the first time. Please use MKS original PEDAL SPANNER or hub spanner that is most suitable for mounting .
About MKS Brand
MKS is the pedal brand of Mikashima Industrial Company Limited. The Mikashima Industrial Company was founded as an aircraft component manufacturer in 1943, converted its operations to pedal manufacturing in 1946, and was established as a limited company in 1949. Our 70+ years of operations have been managed by the Ogino family, and is currently led by President Toshiyuki Ogino with guidance from Chairman Kohichro Ogino.
MKS Touring Lite Ezy Superior Bicycle Pedal Silver