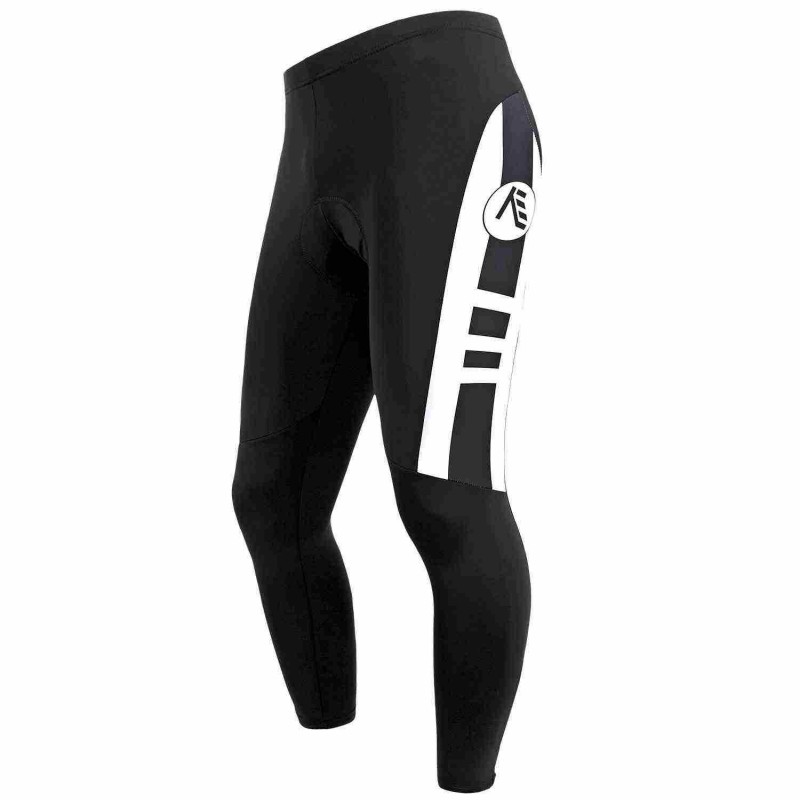 About Nuckily CK117 Multilevel Gel Padded Cycling Tight White And Black
NUCKILY Cycling pants offer unrestricted movement on the bike with the added benefit of a padding for comfort. cycling pants hold their internal pad in the ideal position, offering comfort and cushioning for both on and off-road riding pants stretch with your body so there are no seams to rub you up the wrong way or restrict your pedalling motion. They are lightweight in material and breathe well and keep you cool on hot days.
• EASY MAINTENANCE-Package includes 01 Cycling Pants. Wash under 100 degrees Fahrenheit. Hand washing or machine (Put in wash pocket when washing in a machine). Do not brush or bleach as it can affect the quality of your pants.
• PREMIUM & COMFORTABLE – These Cycling Pants are suitable for all levels of cyclists, which includes road biking or mountain biker. Even if you're sweaty the Short's quick-dry feature makes you feel more comfortable.
• QUALITY CYCLING PANTS – 80% Polyamide and 20% Spandex. This Biking pants have a great moisture feature and a four-way performance stretch. It is made of high-quality polyester with a sublimation print that never fades out and it's harmless to the skin. This Cycling Pants is highly durable. It is designed with skin-friendly materials.
FEATURES
• Internal Elasticated waist
• Leg opening with silicone gripper
• Multi-Level Gel pad
• Cool max, Quick Dry and moisture wicking.
• Sublimated panels: 80% Polyamide and 20% Spandex
• Non-sublimated panels: 80% Nylon and 20% Spandex
About Nuckily Brand
Nuckily is a technical sports apparel brand, founded in Guangdong, China (The World Manufacture Centre) in 2012.Being passionate about the outdoor and sport activities. The cycling clothes collection is designed for all level riders from a novice to a professional. The main goal of the company is to provide a wide range of products to keep you outdoor, doing sport you love all the year round. At Nuckily, the in-house design and development team works with many global partners. Expert knowledge about different materials and manufacturing technology necessary for delivering the highest quality products makes the company stand out. The creation of stylish and durable apparel allows its users to forget about outfit and focus fully on their sport.
Nuckily CK117 Multilevel Gel Padded Cycling Tight White And Black