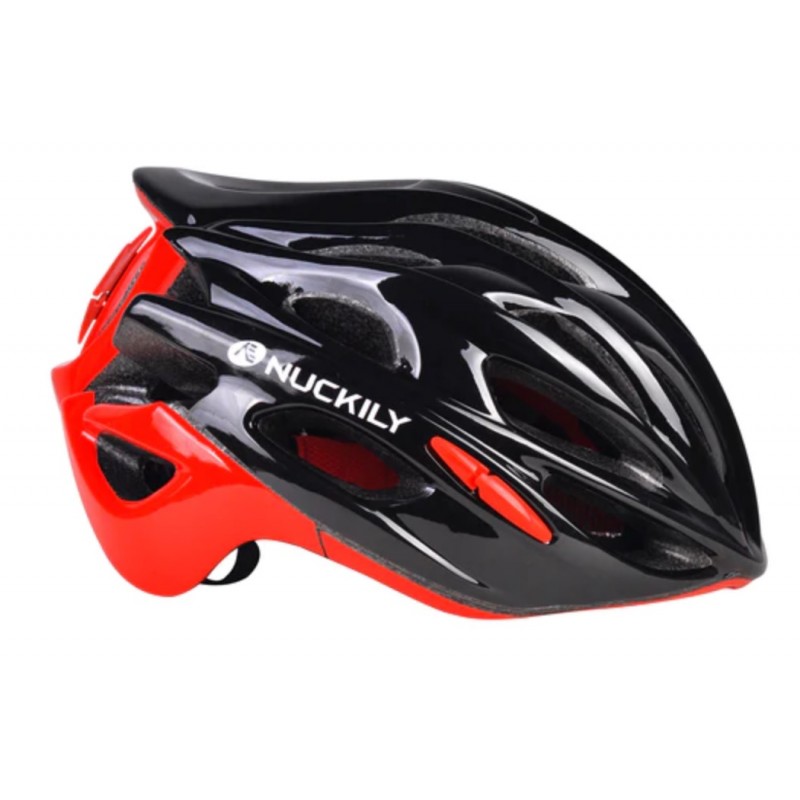 About Nuckily PB13 Road Cycling Helmet Red
Description
The Nuckily PB13 Helmet comes with PC integrated edging shell + EPS material, multiple protections to protect the personal safety of cyclists.
Features
Effective resistance to impact PC integrated edging shell + EPS material, multiple protections to protect the personal safety of cyclists
Six-layer process fully covers the head PC integrated edging shell to effectively reduce wind resistance Insect net pads to prevent insects and other foreign objects from entering the helmet EPS material filling layer to increase protection strength Removable cleaning lining to keep your head dry and comfortable Lightweight breathable adjustment belt, high strength and high wear resistance Plastic fixed snap button, full of elasticity and good toughness
24 ventilation holes, comfortable and breathable Streamlined design, with the help of aerodynamic principles, reduces wind resistance
Design of head circumference adjustment system The rotation of the buckle can adjust the buckle in the helmet to meet the riders with different head circumferences and achieve a comfortable fixing effect.
Integrated anti-insect net pad The upgraded version of the anti-insect net pad effectively prevents foreign objects such as insects from entering the helmet during riding. The lining is removable and washable. It is easy to clean, moisture-absorbing and breathable, and keeps the head dry and comfortable
Specifications
Recommended Use : Road.
Gender : Unisex.
Helmet Type : Half Shell.
Universal Size : 58-62Cm.
About Nuckily Brand
Nuckily is a technical sports apparel brand, founded in Guangdong, China (The World Manufacture Centre) in 2012.Being passionate about the outdoor and sport activities. The cycling clothes collection is designed for all level riders from a novice to a professional. The main goal of the company is to provide a wide range of products to keep you outdoor, doing sport you love all the year round. At Nuckily, the in-house design and development team works with many global partners. Expert knowledge about different materials and manufacturing technology necessary for delivering the highest quality products makes the company stand out. The creation of stylish and durable apparel allows its users to forget about outfit and focus fully on their sport.
Nuckily PB13 Road Cycling Helmet Red