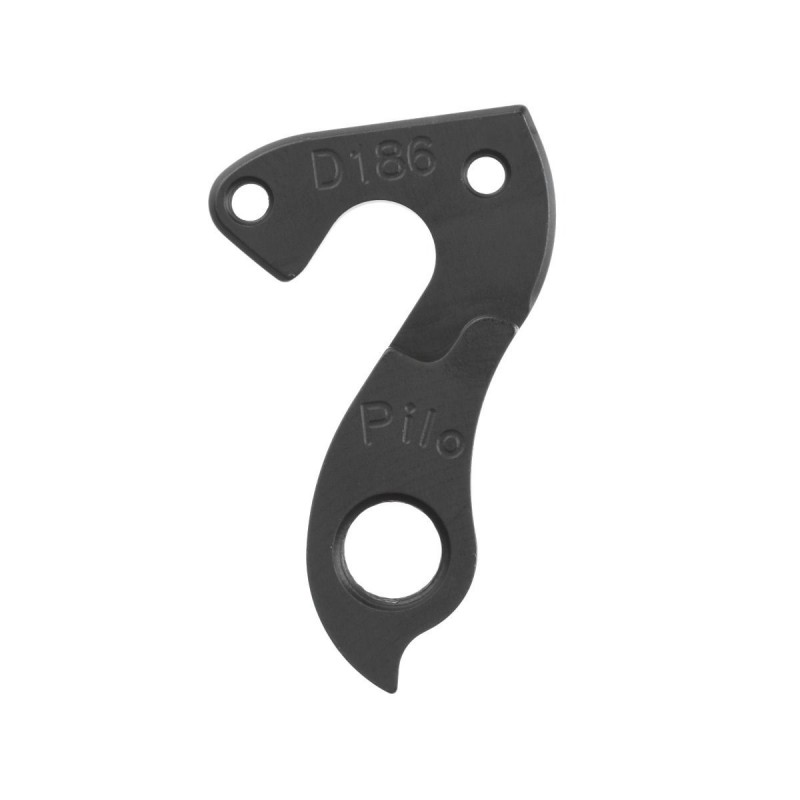 About Pilo D186 Derailleur Hanger For Pinarello Prince, Dogma, Norco Valence Carbon
A must have spare part !
Bolts included
Distance between 2 small threaded holes is 22.48mm (center to center)
Fits Pinarello:
2015 Prince 60.3, Marvel, ROKH, Razha K, Razha, Team sky, Dogma F8, Trionfo, Treviso carbon hydro, Mercurio hydro, Dogma 65.1 hydro, Dogma K hydro, Dogma K
2009 Prince, Dogma and others...
Author 2014 context / traction 29 / era 1.0 / a-ray 2.0 / 1.0 / modus 29 / magnum 29 / master / sector / modus
Norco Valence carbon & Forma
*Please compare the picture to the hanger you have on your bike in order to find the right one.
About PILO Brand
Pilo precision machining specializes in producing high-end bicycle parts. We have a huge selection of derailleur hangers, with over 450 different types and growing every day. We also offer state of the are 6061 aluminum bash guards in various sizes and colors.
Pilo hangers are made with 6061 T651 "aicraft" anodized aluminium, 100% made "with love" in Israel. Finish and stiffness of Pilo hangers are significantly hihger than the majority of original cast hangers.
Pilo D186 Derailleur Hanger For Pinarello Prince, Dogma, Norco Valence Carbon