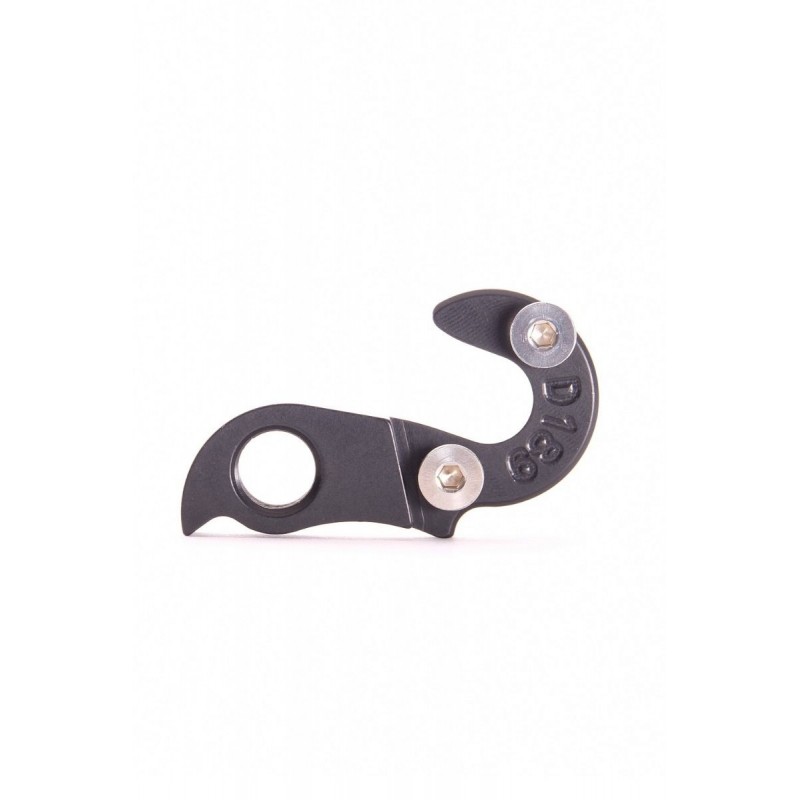 We are now shipping to all ALL ZONES across India. Further, NO DELIVERY is permitted in CONTAINMENT ZONES as of now.
About Pilo D189 Derailleur Hanger For Cinelli, Corratec, Koga, Orange, Viper, Whyte
This bicycle part manufactured by PILO PRECISION MACHINING LTD, using CNC technology.
Our production facility is ISO 9001 2015 certified.
Made from 6061 T6511 ASTM B221 billet aluminum.
Coating: hard black Anodized.
Bolts included.
D189 - Derailleur hanger for Cinelli, Corratec, Koga, Orange, Viper, Whyte
Compatibility:
various Cinelli and Corratec frames
Orange 2014 crush
Whyte 603, 604 Compact, 605 (2015 2016)
About PILO Brand
Pilo precision machining specializes in producing high-end bicycle parts. We have a huge selection of derailleur hangers, with over 450 different types and growing every day. We also offer state of the are 6061 aluminum bash guards in various sizes and colors.
Pilo hangers are made with 6061 T651 "aicraft" anodized aluminium, 100% made "with love" in Israel. Finish and stiffness of Pilo hangers are significantly hihger than the majority of original cast hangers.
Pilo D189 Derailleur Hanger For Cinelli, Corratec, Koga, Orange, Viper, Whyte