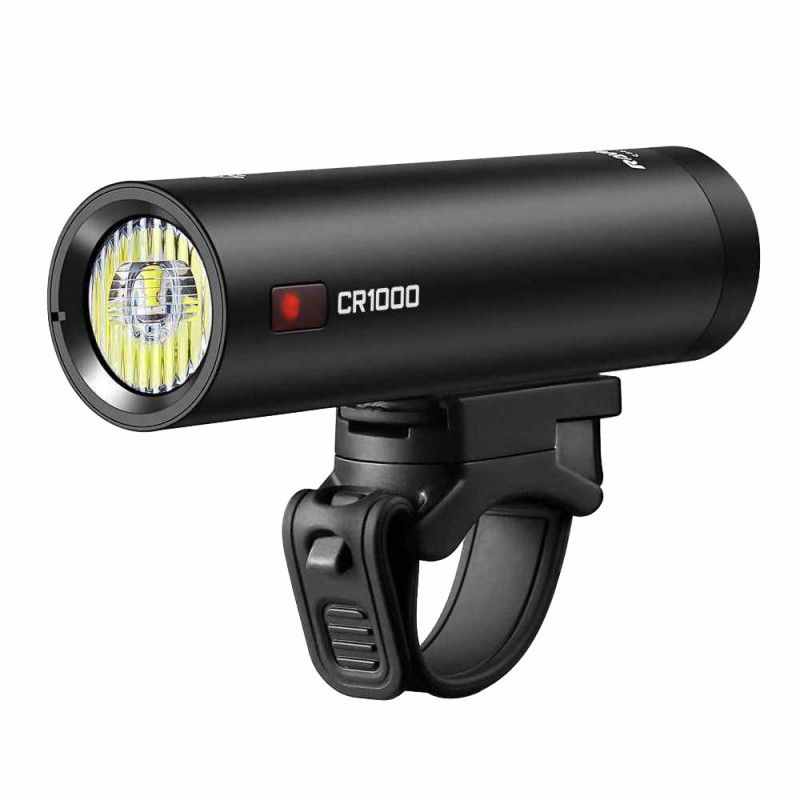 We are now shipping to all ALL ZONES across India. Further, NO DELIVERY is permitted in CONTAINMENT ZONES as of now.
About Ravemen CR1000 Rechargeable Front Light Black
With a 4000mAh large battery and max 1000 lumens, CR1000 is designed for road bikers that ride at night at fast speed and long distance. Featuring RAVEMEN new anti-glare optical lens, CR1000 creates a T-shaped beam, illuminating the road with flood light for close-range distance and bright spotlight for far distance while has no dazzle to other road users. With battery run time extension, CR1000 could be also used at long-distance riding and race.
Anti-glare lens with T-shaped beam
The second generation of RAVEMEN anti-glare lens creates a T-shaped beam with close-range flood light and long-distance spotlight
Indoor beam shot
T-shaped beam with anti-glare cutoff line, no dazzle to other road users.
Outdoor beam shot
With the close-range flood light and long-distance spotlight, CR1000 helps riders see better and further.
Left and right side visibility
Dual side lights to increase your side visibility and riding safety at crossroads.
Battery runtime extension
Extend the runtime of the battery by connecting with external power source for emergency lighting when the light is in low power, no worry to be left in darkness.
Wired remote button
Change the brightness levels safely without releasing the grip during riding; Long press to activate max output for signaling or emergency & needs
High capacity rechargeable battery
Compared with the common 2600mAh 18650 Li-ion battery,the capacity of 21700 Li-ion battery increases more than 50% to 4000mAh and boosts the runtime for longer distance riding
IPX6 water resistance and durable anodized aluminum body
Ready for extreme weather and riding situations
Product Features
1. Anti-glare lens with T-shaped beam, providing close-range flood light and long-distance spotlight
2. Extending battery runtime by connecting with external power source
3. Wired remote button to change brightness level safely without releasing the grip
4. Side visibility to increase your riding safety
5. Micro USB charging port, compatible with most phone chargers
6. 4000mAh high capacity battery for longer runtime
7. Intelligent memory circuit remembers the last used brightness level and mode when turned on again
8. Quick release design for easily slide in and out
9. Compatible with handlebar of 22.2mm to 35mm diameter
Tech Specifications
LED 1*CREE XM-L2 with a lifespan of 50000 hours
Battery: 4000mAh/3.6V rechargeable Lithium-ion battery
Dimensions (Headlight): 104mm (L)*29mm (W)*32mm (H)
Weight (Headlight): 140g
Materials: The front and main body is made by aluminum with Mil Type III Hard Coat Anodizing; the rear part and the handlebar mount are made by durable plastic
Design and specifications are subject to change without notice.
About Ravemen Brand
Ravemen is derived from our passion for bike riding and concern for bike riders as well as others' safety. Coming from different areas of the bicycle industry and being biking enthusiasts, engaging in night riding is quite normal for us. To our regret, most of the high-output bike lights on the market have no anti-glare capability, which is dangerous to oncoming traffic , and as a result places them at great risk.
Ravemen CR1000 Rechargable Front Light Black