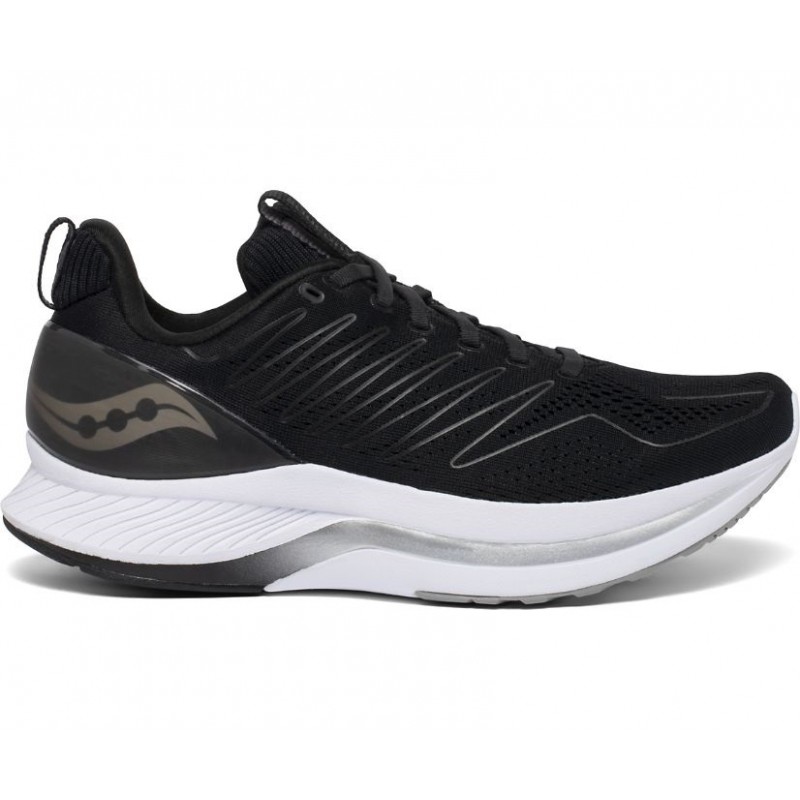 About Saucony Endorphin Shift Men's Running Shoe Black/White
Product Details
A whole new feel for easy-going runs.
For those looking to give their body a break, the ENDORPHIN SHIFT takes a new approach to make any run feel easier by taking the stress off feet and treating them to lots of feel-good cushioning.
Overview
Feels refreshingly plush- More PWRRUN cushioning underfoot provides just-right softness that's feels forgiving without feeling squishy.
Let the good times roll- The SPEEDROLL an always-forward geometry, creates a lively rolling feel underfoot. It's a brand-new, practically effortless ride quality that feels as if the shoe is doing the work for you.
Structured for comfort- FORMFIT surrounds feet with a made-for-me feel that gently guides feet as you ease on down the road in lightweight comfort.
Specifications
Category : Structured Cushioning
Offset : 4mm (38/34)
Weight : Men 10.1oz (286g)
About Saucony Brand
Founded in 1898, Saucony's earliest roots trace back to the banks of the Saucony Creek in Kutztown, Pennsylvania. Today, Saucony is a leading global running lifestyle brand that fuses performance, innovation, and style to produce award-winning footwear and apparel for runners everywhere.
Saucony Endorphin Shift Men's Running Shoe Black/White