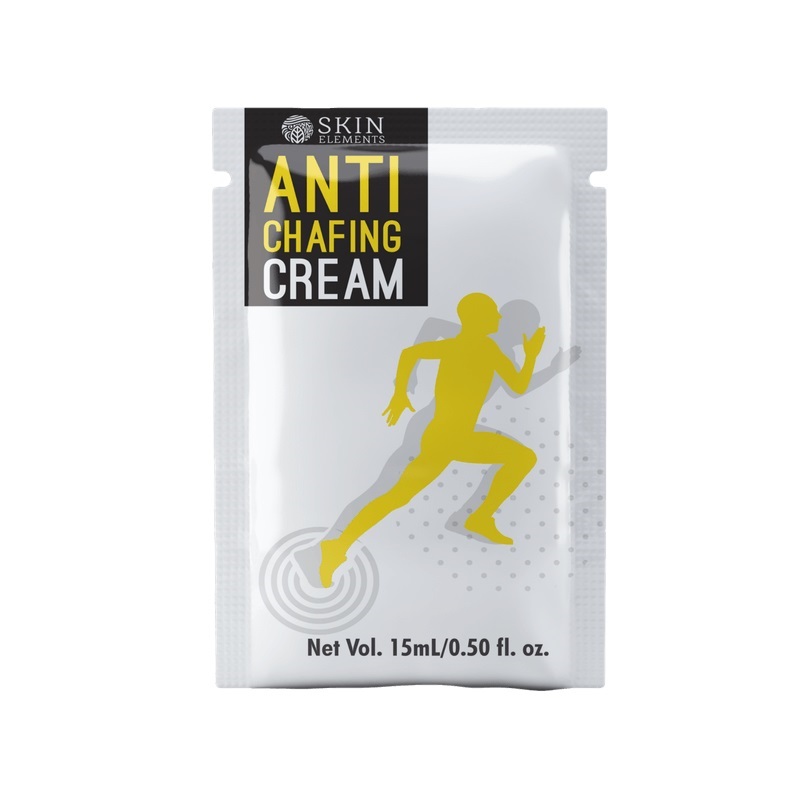 About Skin Elements Anti-Chafing Cream-Prevents Chafing & Blisters (15ml)


Description

First time in India - Anti Chafing Cream for an Active life - Sweat-resistant - 12H protection
What is Chafing?
Chafing is caused by friction and can lead to blisters.
Skin Elements Premium Anti Chafing Cream creates a breathable protective film over the skin's surface to prevent chafing; while being water-resistant.
A healthy defense against chafing and blisters caused by friction and rubbing. It has been proven to work well for cyclists, runners, athletes and will last for a long time. For non-athletes, it works great on skin irritation, heat rash and skin disorders that cause discomfort. It is a 100% Vegan and Non-Petroleum product.
Ingredients
Solves all your chafing woes with 4 very simple active ingredients: -
Allantoin : Helps lock in moisture and hastens the shedding of dead cells, which promotes healthy cell development.
Tea Tree Oil : It is antibacterial, antimicrobial and antiseptic which can help in treating the cause of chafing.
Witch Hazel : The anti-inflammatory and hemostatic properties of witch hazel make it an excellent treatment for irritated skin.
Aloe Vera Juice : Creates a strong and protective barrier by sealing in moisture which can soothe inflamed skin.
How to use
Step 1 : Dispense a small amount on your index finger and rub it in the areas you normally chafe
Step 2 : That's it! Kiss your chafing concerns goodbye!
About Skin Elements Brand
Skin Elements launched in 2017, amidst growing awareness about personal hygiene, and availability of products on ecommerce platforms. One of their first products was niche in the market - foaming intimate wash for men.
Skin Elements Anti-Chafing Cream-Prevents Chafing & Blisters (15ml)