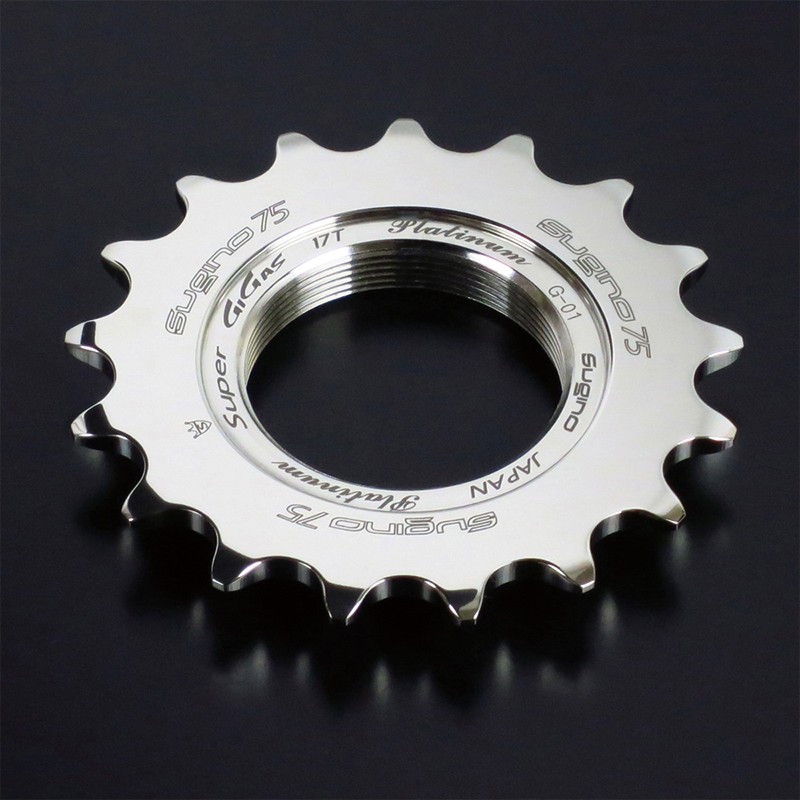 About Sugino Track Cogs Gigas Alloy Silver (14-T)
SUPER GIGAS Sprocket, high polish finish, ultra light, perfectly round, low friction and very smooth, made of GIGAS aluminum alloy, comes in three finishes.
Chain Size : 1/2"" × 1/8""
Thread : BC1.37 × 24T
Material : GIGAS alloy
Teeth : 14T
Color : S3 Platinum , Gold , Silver
*Non NJS.
About Sugino Brand
Sugino has over a century of experience baised in Japan as a bicycle parts maker focusing on high-end parts.Because of its reliable quality, Sugino also produces OEM parts for well-known complete bicycle makers.Especially, its drive-train parts are chosen by many athletes in various competitions, such as Tour de France, Giro d'Italia, World Championship, Olympics, etc. and contribute their winnings.Thus, with the know-how accumulated through its long experience, Sugino can offer higher-quality parts.
Sugino Track Cogs Gigas Alloy Silver (14-T)