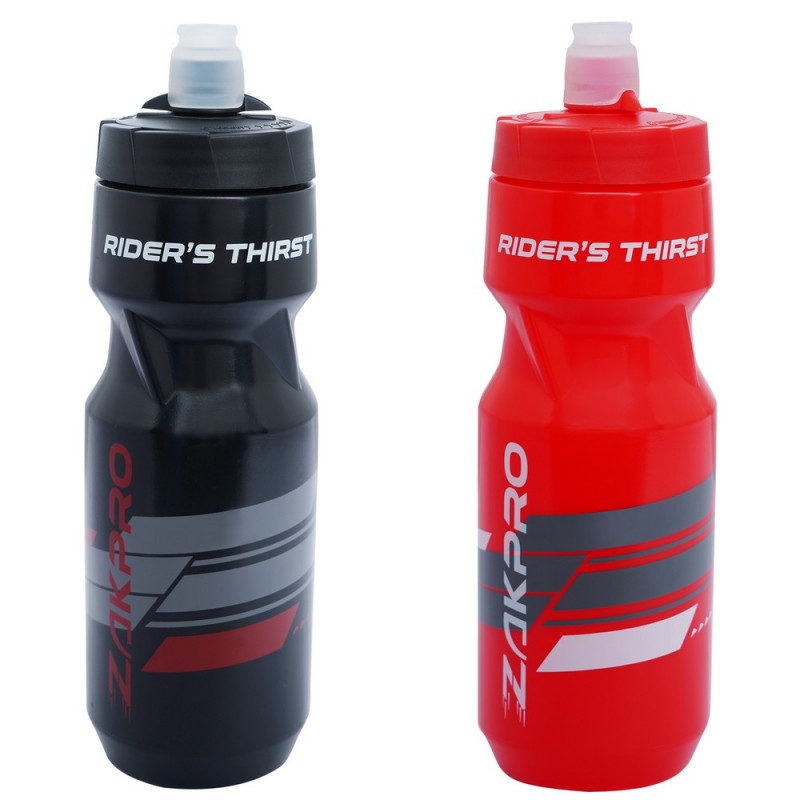 About ZAKPRO Rider's Thirst Cycling/Sports Water Bottle Trasparent Black and Red Combo
Description:
Drop test : This grade of water bottles is made from soft food grade PP5 material which allow it to pass the drop test. The bottle can withstand the fall impact. The fall impact is inevitable when it comes to sporting and this bottle can withstand it.
Easy-to-Clean Interface : All parts can be separated for thorough cleaning.
Sipper : This bottle comes with the sipper provision on the cap. This allows you to squeeze and sip while you are on the ride. You can lock out the sipper when you are not using for leak-proof transportation.
Optimized Cage Fit : The circumference of the bottle is 75 mm and engineered to securely fit in a variety of bottle cages.
Easy Squeeze : The material used is soft food grade PP5. The material is soft and allows you at ease to squeeze in and adequate water flushes out with less effort to quench your thirst.
This water bottle comes in three trendy design pattern and can carry water, juice, milk and other fluids in this bottle.
specification:
100% free of BPA, BPS, and BPF: Ride clean, drink clean.
About Zakpro Brand
Zakpro is an innovative brand for cycling accessories designed to suit the need of a modern rider. We believe in the use of technology that can improve the performance and safety for the rider in all aspects of life. Everything we do at Zakpro is designed, tested and continually improved, in the field or on the trail, from commuting in London, mountain biking in New Zealand to skiing in Canada. Our designers actively improvise our helmets, striving for improvements and incorporating the latest technologies.
ZAKPRO Rider's Thirst Cycling/Sports Water Bottle Trasparent Black and Red Combo