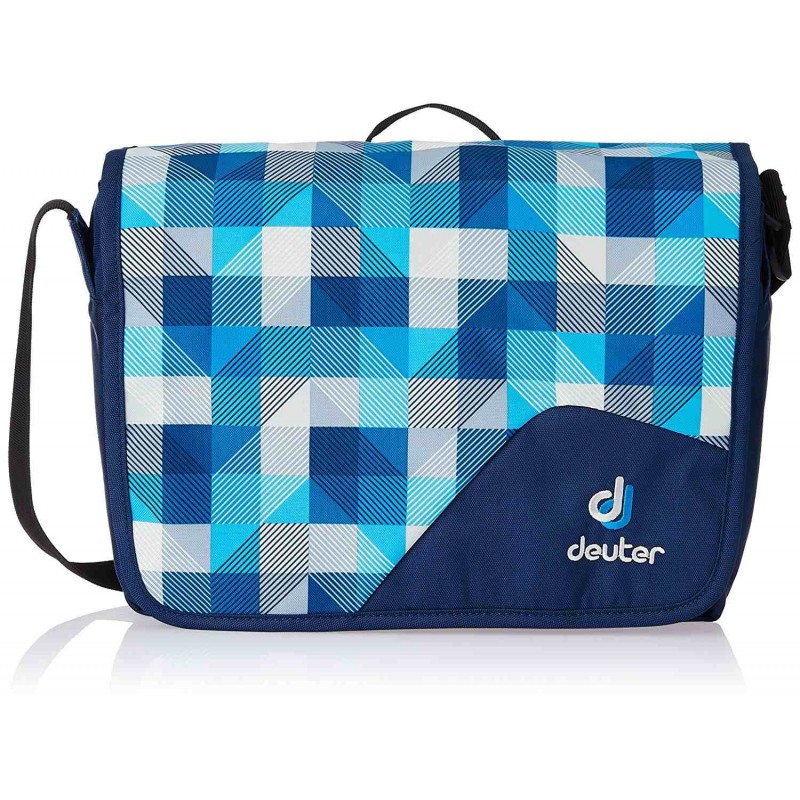 About Deuter Attend 10 L Travel Bag Blue Arrow Check
Deuter Attend Messenger Bag –Blue is a simple and stylish urban shoulder bag, into which you can fit all the necessary things for daily use and still left the place.Simple yet fresh messenger bag that takes it all in, from books to sports gear. The young look makes it the perfect bag for kids and teens.
Features :
Spacious main compartment
Zippered organizational pocket
Key strap
Small loop for motorcycling in hand
Zippered pocket on the back
Adjustable strap over his shoulder
Specification :
Outer Material : Polyester
Color : Blue Arrowcheck
Water Resistance : Water proof
Capacity : 10 liters
Weight : 310 grams
Dimensions : 14 cms x 34 cms x 25 cms (LxWxH)
Laptop Compatibility : Yes
About Deuter Brand
Deuter (DOY-ter) is a German brand of sport packs and bags, for hiking, trekking, snow sports and more. Deuter is one of the leading manufacturers of high quality backpacks, from trekking backpacks, daypacks, hiking backpacks, travel bags and child carriers. It was founded in 1898 in Augsburg, Germany.
Deuter Attend 10 L Travel Bag Blue Arrow Check