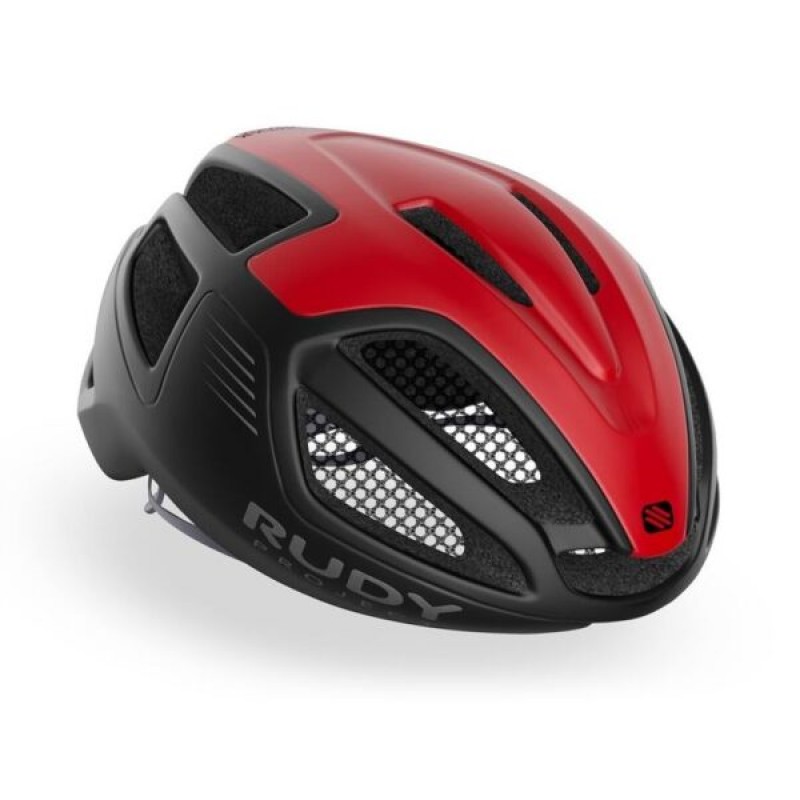 About Rudy Project Spectrum
Unisex
Cycling Road Helmet Matte Black /Red
Developed and engineered in the wind tunnel with the collaboration of Swiss Side world -class aerodynamic experts, Nytron blends ultimate safety, amazing aerodynamic performance with compact and light design. Thanks to the scientific combination of massive exhaust vents and internal directional power flow channels, Nytron awesome ventilation keeps the rider head cool lowering body temperature thus enhancing overall performance. Nytron exceeds the Rudy Project WG11 experimental protocol test. The WG11 rotational impact test is a protocol adopted by Rudy Project, in cooperation with accredited and notified bodies, to test and measure the performance of the helmets against rotational impacts.
Description:
Gender UNISEX
Weight S/M 250 g. | 8.8 oz – L 300 g. | 10.6 oz
Dimension S-M (cm55 – 58 / 21,7" – 22,8") – L (cm59 – 61 / 23,2" – 24")
Certifications CE/EN 1078 , CPSC 12.03
Teachnical Specification:
15 Vents Flow Through Ventilation
Divider Pro Side Buckles
Fastex System Closure Buckle
Free Padd Interchangeable Comfort Padding
RSR 10 M Adjustable Retention System
Impact rotational test
What is Cycling Helmet ?
A bicycle helmet is a type of helmet designed to attenuate impacts to the head of a cyclist in falls while minimizing side effects such as interference with peripheral vision.[1] There is ongoing scientific research into the degree of protection offered by bicycle helmets in the event of an accident, and the effects of helmet wearing on cyclist and motor vehicle driver behaviour.
About Rudy Project Brand
Driven by the pursuit of excellence and drawing from over years of experience, the Rudy Project collection elevate the performance of athletes at every level. Since 1985 all Rudy Project products masterfully blend cutting-edge technology and aesthetically sculpted design, along with Italian styling and attention to detail, to make some of the world's best eyewear, hi-tech prescription solutions, helmets and sports gear. Legends of cycling, motorsports, triathlon, and many other disciplines represent Rudy Project as they wear the brand's helmets and sunglasses in training and competition across the globe. Founded in Treviso, Italy in 1985, Rudy Project has been a global leader in the field of sports eyewear for over 30 years. By selling products in more than 60 countries worldwide, the company has re-affirmed its international vocation with its second generation of entrepreneurs, Cristiano and Simone Barbazza.
Rudy Project Spectrum Unisex Cycling Road Helmet Matte Black /Red